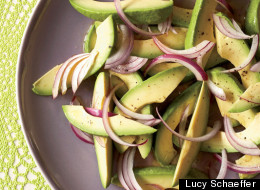 You made it through your wedding! No doubt it was a lot to handle and you're ready to get away with your sweetie to some remote locale and do the horizontal honey-pokey over and over.
Here are six tips to help you plan the perfect getaway with your new husband or wife!
6 Great Tips For Planning Your Honeymoon
Tip #1: Really, seriously -- plan a honeymoon. With the difficult economic times, many people are choosing to forego a honeymoon. Don't do this! Leave room in your planning budget for a little getaway. Even if you only go to a hotel for one or two nights, the memories and the bonding time are worth it!

Tip #2: Plan your honeymoon in the correct season. I mentioned this in my last slideshow about making sure that you pay attention to the weather when planning your wedding, but the same goes for your honeymoon. If you want a beach trip, don't plan your vacation during hurricane season. Keep in mind that the seasons above and below the equator are reversed. It may sound obvious, but it isn't.

Tip #3: Go somewhere gay-friendly. The last thing you want on your honeymoon is for someone to be giving you the stink eye for kissing your new husband or wife. Plan to stay somewhere that will be totally cool with your PDA. There are plenty of gay-friendly cities and resorts. You can check online for places that have a gay-friendly policy. My wife and I were recently in Playa del Carmen, Mexico, and while the staff at the resort were so friendly and open, the people in town looked at us sideways when we walked hand-in-hand in the street. There were a few times that I felt so uncomfortable that I just dropped her hand. It was not a nice feeling, and you definitely don't want to experience that on your honeymoon.

Tip #4: Plan a romantic surprise for your sweetie. Your honeymoon is the perfect time to do lovey-dovey, over-the-top, romantic things. Plan a couples massage, for instance. Resorts almost always have massage services that can come to your room; you just have to arrange in advance. Another idea is to have the hotel stock the room with champagne and strawberries. Most hotels offer a special package to honeymooners that includes rose petals and all kinds of romantic-comedy staples like that. Another idea is to book a singer or mariachi band to come and serenade you at dinner one night. Your beloved will appreciate the romance.

Tip #5: Be honest with yourself and your spouse about the kind of honeymoon you want to have. Don't think that you're some kind of Indiana-Jones-type individual who wants to go cave-hunting for treasure if you are not ordinarily that way. If you like adventure, by all means, go for it! However, just because you think it's a "once-in-a-lifetime" trip doesn't meen you should feel pressured to go and do crazy things. If only one of you is adventuresome, then plan something that's a compromise, like snorkeling or swimming with dolphins. Don't do something crazy like cliff diving. If you push each other, it could cause a fight, and that's no fun. On your honeymoon you want to be a lover, not a fighter!

Tip #6: Let it go. If you do happen to get in a fight while you're on your honeymoon, just try to chill and let it go. Travel can be stressful, and fights can break out. Just try to relax and chill out. You have the rest of your life to argue your point and "be right." Agree to put aside any fighting and focus on having fun. It's a lot easier to connect with your partner emotionally and physically if you're not holding on to resentment.
Follow Jincey Lumpkin on Twitter: www.twitter.com/juicyjincey