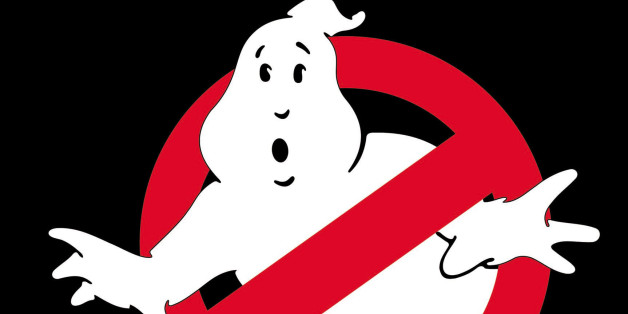 As a general rule, I hate Hollywood remakes. There is such a dearth of originality in Hollywood, that I cringe whenever I hear that someone is going to take an old idea, that was fabulous the first time around, and update it or, sometimes just copy it, to make a quick buck with moviegoers.
But it looks like I'm not alone in holding back my judgment on the just announced all-female cast for a Ghostbusters 3 movie. Even though Tinseltown is still overwhelmingly male, there is a new moon on the rise with women of a certain age and, dare I say, feminist women of a certain age.
With the announcement, some men seem to be threatened that the childhood memories will be ruined or that a classic film will be emasculated. But there are at least 10 reasons that women will rock a remake of the 1980s classic in a demon and ghost-possessed 21st century:
2. The Sigourney Weaver character would slap her boss, who badgers her incessantly about a dinner date, with a sexual harassment lawsuit faster than you can say "The Stay Puft Marshmallow Man."
3. "The Gatekeeper" won't have unprotected sex with "The Keymaster."
4. Ghostbusters Inc. will be a woman-owned business.
4. Because gender doesn't matter for this story. It's not a movie about men or women. It's a movie about ghosts. So please don't call it a "chick flick."
5. The girls get the more awesome visual effects.
6. Some of the dude critics are afraid their childhood dreams and memories will be crushed. GB3 will show today's girls what they can reach for -- whether it's being a ghostbuster themselves or the next wave of Hollywood producers!
7. Maybe they'll write in a cameo appearance for the new She-Thor.
8. It's no gimmick to showing our girls strong -- and funny -- female characters. Am I right Tina and Amy?
9. Because there will be a geeky woman scientist and geeky women scientists are inspiring, fabulous and hot.
10. Because Ghostbusters in any iteration is awesome!
Best Female Duos In Movies
This Blogger's Books and Other Items from...
SUBSCRIBE AND FOLLOW
Get top stories and blog posts emailed to me each day. Newsletters may offer personalized content or advertisements.
Learn more