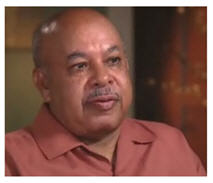 With Barack Obama officially nominated as the Democrats' Presidential nominee, is it time to re-think affirmative action? Ward Connerly, a long-time affirmative action opponent , thinks so.
Connerly is spearheading state ballot measures that would eliminate race or gender considerations in public hiring, contracting and education programs. But some are accusing his organization of ballot fraud in the process of gathering petition signatures.
NOW on PBS interviewed Connerly and others to get to the root truths behind the drive to end affirmative action, and how the issue is playing out in this year's already controversial election cycle. NOW also posed the question to leading thinkers at the Democratic National Convention in Denver. You can see the complete video report here.
"I think that in some quarters, many parts of the country, a white male is really disadvantaged," Connerly, who considers himself multi-racial, tells NOW. "Because we have developed this notion of women and minorities being so disadvantaged and we have to help them, that we have, in many cases, twisted the thing so that it's no longer a case of equal opportunity. It's a case of putting a fist on the scale."
Also, Victor Bolden, general counsel for the NAACP Legal Defense and Education Fund and Dinesh D'Souza, an author and former policy analyst in the Reagan White House, take part in an interactive debate on Affirmative Action.
Dinesh D'Souza: If Barack Obama has a serious chance to be president, how can America be a racist country? Would anyone seriously contend that racist groups of people are in the habit of electing, by majority vote, members of the group deemed "inferior" to the highest office in the land?
Victor Bolden: The absence of equal opportunity for all regardless of race is the basis for continuing affirmative action. Statistics underscoring the continuing existence of racial inequality make the absence of equal opportunity today clear.