Around this time last year, a proposed parenting memoir by Britney Spears' mother was "delayed indefinitely" after her 16 year-old daughter Jamie Lynn announced she was pregnant. Of course, Britney Spears' mom putting out a book about successful parenting is kinda like...like...like...well, it's like Britney Spears' mom putting out a book about successful parenting. It speaks for itself. Nonetheless, the book was eventually published last September.
While reports of the Spears book's postponement got plenty of media coverage, other scrapped book ideas went unnoticed. Luckily for you, I managed to acquire that list from my secret publishing source in exchange for a bootleg copy of 2009's scrapped album "Barry Manilow Sings the Gregorian Chants."
Here it is. (Lulu.com, be forewarned):
Help Yourself!: A Guide to Discovering Your True Natural Ability
By Alex Rodriguez, Roger Clemens, and Andy Pettitte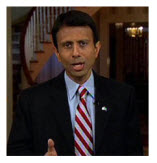 Put Your Best Foot Forward: A Guide to Giving Telegenic Performances By Bobby Jindal
Free to Be U.N. Me: New York City on Twenty Rial a Day
By Mahmoud Ahmadinejad (I'm in Mahmoud for Love)
Hiding the Idiot Within
By Paul Abdul
Making the Most of Your Moment: How Not To Squander Fame and Talent
By Amy Winehouse
All White By Me: A Sensitivity Handbook
By Don Imus, with an introduction by the editors of The New York Post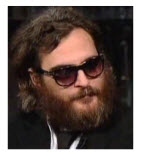 Me: The Owner's Guide By Joaquin Phoenix
Unstoppable: The Hillary Clinton Story
Published by Mainstream Media Press (Unstoppable: The Howard Dean Story)
A Treasury of Bathroom Humor
Edited By Senator Larry Craig
How to Win Friends and Influence People
Re-Edited By Bernard Madoff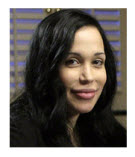 Family Planning for Dummies By Nadya Suleman
Choosing the Right Job for You
By Tom Daschle, Bill Richardson, and Judd Gregg
"Poppin," and Other Tips on Treating Your Lady Right
By Chris Brown
This Blogger's Books and Other Items from...