We crossed the Mexican border a little after noon on January 1, just east of San Diego at El Escondido. We immediately got lost.
At the time it was frustrating, but it later became clear that the jarring disorientation of suddenly jumping into a new culture was just the first nudge of many into a new reality.
My new wife, Liz, and me and our two dogs were beginning our trek down the Baja Peninsula and into a media black out. We thought we were going for two weeks -- I ended up staying two months.
We turned off the cell phones. We quit reading newspapers. Avoided television at all cost. We had no radio in our 1978 Bluebird Bus named the Strayhound, nor any of the assorted electronic music delivery systems.
We ignored all the horror stories related to the Drug Wars, State Department warnings and news reports about Americans traveling in their expensive RVs getting kidnapped and held for ransom. We simply decided to enjoy ourselves in one of the world's Last Great Places.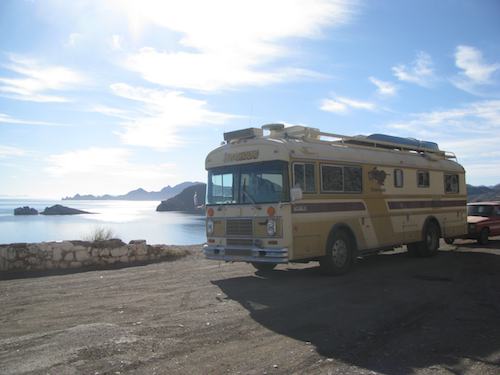 As usual, I had no travel plan other than a general direction. It's how I live my life -- for better or worse. All we had was our own personal baggage and a narrow two-lane road without the comfort of shoulders stretching a 1,000-miles ahead.
One does not casually drive the Trans-Peninsular Highway. I was actually driving the bus I love. Through congested towns, treacherous mountain roads dotted with memorials to those who failed to make the turn, and over washboard dirt roads that often lead to magnificent desert vistas, lovely hot springs and sometimes to a dead end, we ventured.
The highway was devoid of tourists. The RV parks were empty and many had closed. Virtually no Americans were to be found. Canadians, especially those from British Columbia, dominated the tiny contingent of tourists making the trek. One RV park operator told me that only two caravans of RVs had passed through this year. "Three years ago, we had 25 caravans come through," he said.
The great migration of the Gray whale has long been a tourist magnet for Baja in the winter. But this year, there were only three campers at the whale watching area south of Guerrero Negro during the prime time for seeing whales.
Fear has delivered a severe blow to the tourist economy.
Perhaps we were lucky. But we encountered nothing but friendly people and a peaceful landscape. Yes, there are military checkpoints along the road. But these are well-marked and manned by professional and friendly soldiers.
The tourism collapse is yet another in a seemingly endless series of blows to Mexico. And it is a lost opportunity for tourists -- particularly those from the U.S. -- to see Mexico in a different light and perhaps learn something about themselves along the way.
As we twisted down Mexican Highway 1, we found one great place after another to explore and enjoy. Whether it was camping over the rocky Pacific Ocean beach at El Tranquil, kayaking in the Bahia Concepcion at Santispac, boon docking next to million dollar homes on the beaches north of Todos Santos or skinny-dipping at East Cape beaches, Baja has a way of unfolding before you, if you just let it unfold.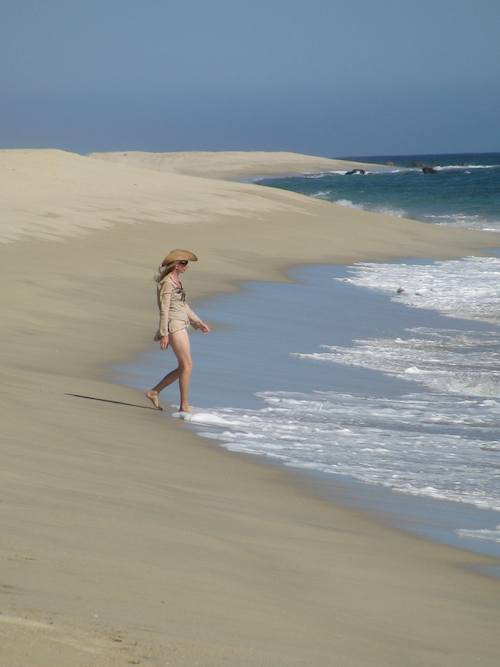 Unfolding can be painful. Fight Baja, and it will strike back. I was axle deep in sand twice and mud once. But in Baja, getting stuck is just a way to meet new people. Someone, sooner or later, will be there to help. And demand you have breakfast with their family to boot!
Venturing into the back country and outside the confines of luxury resorts can be risky. And that's what makes it worth doing.
One of our dogs, Pig, took off after a rabbit one morning and was gone. She didn't come back that night. Liz, who has had the dog for 12 years, was devastated. The next day, I went to the veterinarian in Todos Santos and had great news.
A family had found Pig and called the veterinarian to see if anyone had lost a dog. A few minutes later, Pig was back and we were immensely happy -- although Pig seemed disturbingly content with her new pals who were lavishing her with treats.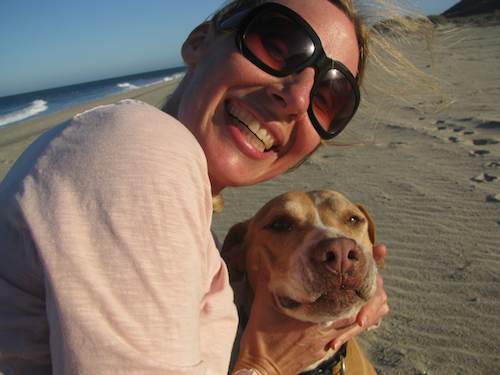 It was stressful event, but I found a new affection for Pig that I didn't know was in me.
With the backdrop of rugged beauty in a foreign land, our Baja adventure took an expected turn.
We unconsciously descended into the muck of our personal reality. Only married 16 months, we still hadn't hit our stride together. We both were hanging on to our individual personal identities and clinging to faults and fears. We were still looking for that sweet spot.
The nightly symphony of crashing ocean waves just feet away from the Strayhound pulled us into a deeper space -- whether we wanted to go or not. The vibration of infinity pierced our bodies, like a gong's crescendo during deep meditation.
There's a reason glossy tourist photos of empty beaches resonate in our souls.
Baja merges the timelessness of the desert expanse with the turbulent uncertainty of the sea. It is on that so slight strip of sand where the ocean meets the desert, that magic can happen. If we only let it.
And it was on one of those sandy undulating beaches with rocky outcroppings beneath a crystal blue sky and a slight sea breeze that we had completely to ourselves, that we discovered we.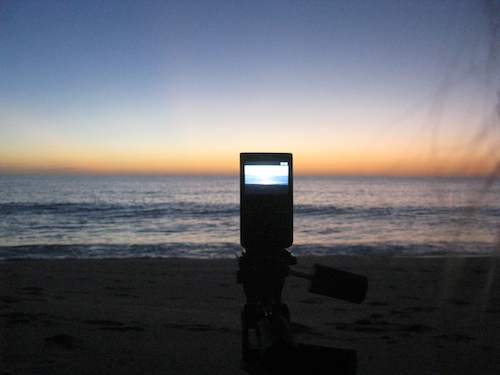 SUBSCRIBE TO & FOLLOW LIFESTYLE
HuffPost Lifestyle is a daily newsletter that will make you happier and healthier — one email at a time. Learn more