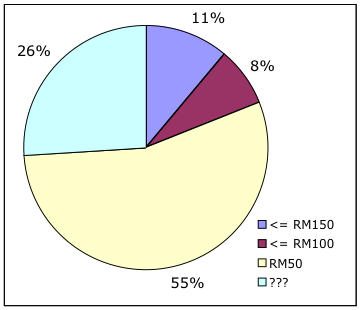 Jesse Helms, who died just this year, was a notoriously homophobic U.S. Senator from North Carolina. In his last couple of re-election bids, the polls always showed him losing to more liberal challengers. But he won anyway.
It was known as the "Jesse Helms effect": When a poll asks anything having to do with bias, lots of people just don't tell the truth. They don't want to admit they're biased to a pollster, or maybe even to themselves.
Any poll about gay marriage has to be viewed through this lens. So comes this update from the San Jose Mercury-News: "The Field Poll of 830 likely voters found that the share of the electorate backing Proposition 8 fell during the last two months, with 38 percent of those surveyed saying they intend to vote for the measure compared to 42 percent in early July.
"Opposition to Proposition 8 increased during the same period, the poll found. A solid majority of the likely voters--55 percent--said they would vote against the same-sex marriage ban, compared to the 51 percent who opposed the initiative in the July poll."
But wait...
"Jennifer Kerns, a spokeswoman for ProtectMarriage.com, the coalition of religious and social conservative groups that put the measure on the ballot . . . said the Yes on 8 campaign's internal polling shows voters to be much more evenly divided and the initiative's backers expect support to pick up once they start airing television commercials later this month.

"Kerns also disputed the Field Poll's accuracy, noting that in the weeks before California voters considered a gay marriage ban in March 2000, the company found support for it topping out at 53 percent. The measure--one of two marriage laws the Supreme Court overturned as unconstitutional--passed with more than 61 percent of the vote."
Optimists beware: Kerns is right. In 2000 the battle over the same-sex marriage ban was looking like a tight race, if you judged by the polls. But when the public went into the voting booth and the question was "Marriage: man and woman?" -- the answer, by a landslide, was "YES".