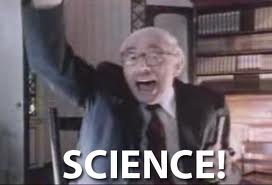 They blinded me with oil science!
WASHINGTON - A new study has learned that crude oil, which was previously thought to be capable of moving through an ocean for ten years or more, killing wildlife, destroying an economy and raping a coastline, actually disappears completely the closer it gets to elections.
"This electoral/natural phenomena is called politique de la mer, or politics of the sea," said one of the researchers, who asked not to be identified in case his license to research gets revoked.
"Ordinarily the oil from a giant oil spill would take weeks, months, decades to dissipate. But the onset of an election season causes crude to break down for reasons that science cannot fathom, although it can be paid to report them."
"We're just lucky that we had the biggest environmental catastrophe of all time in an election year," said another scientist, who asked not to be identified on the grounds that he didn't actually believe what he was saying. "Next time, we may not be so lucky."
The key to cleaner oceans is thus not a smaller number of oil spills, but a greater number of elections. "As more and more offshore oil rigs are approved, we should schedule elections every three months," said a scientist who asked not to be identified in front of his fellow scientists. "No, every two months. No, every two days."
The Minerals Management Service, now called the Department of Ocean Management, Regulation and Enforcement in an attempt to fool people, said that science had finally learned from government.
"We regularly gave BP and other oil companies exemptions to our own regulations," said an MMS spokesman, who wished to be identified as a DOOMRAE spokesman. "Now science is following our example, issuing exemptions to the laws of physics."
Scientists deny they are being influenced by government or industry. "The oil that until last week completely covered the Gulf is going away because of the elections," said another scientist, who insisted he was a real scientist and not someone who had simply bought a nametag that said "Hello, I'm a Scientist." "This is solid research, not some bullshit somebody made up."
Hey hey. My my. Rock and roll can never die. Unless it's killed by American Idol. Check out First Lady Gaga and other new albums at Tyrannosaurus Rocks.