The New York Daily News, which has hammered on the NRA repeatedly in the wake of the Newtown massacre (it called NRA executive vice president Wayne LaPierre a "Gun Nut" on its front page a few weeks ago) is on the attack again. Today the tabloid slammed the gun rights group for an iPhone shooting game pitched to kids four and older, that features target shooting with high-capacity assault weapons like the type used in the Newtown attack.
In its inside headline, the Daily News declared that the NRA "spits on the graves of Newtown massacre victims" with the game. Ouch. No response yet from the NRA.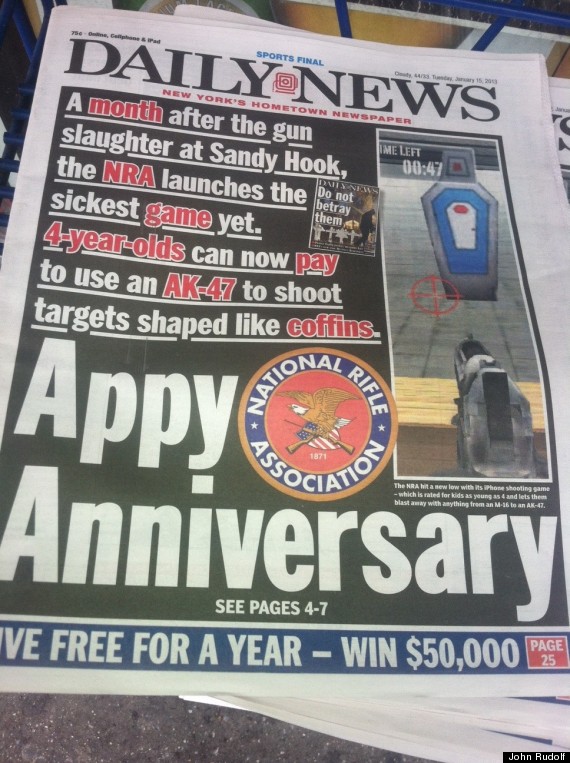 SUBSCRIBE AND FOLLOW
Get top stories and blog posts emailed to me each day. Newsletters may offer personalized content or advertisements.
Learn more