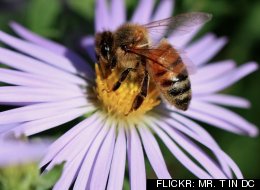 April has arrived, and whether you love it or hate it, there's no doubt you're in it: It's spring. Perhaps you light up over the sight of this season's star: the cherry blossoms. Or maybe your eyes are too watery with allergies to enjoy the scenery.
However you're feeling about the change of season, you're likely guided by more than the flip of your paper calendar. Your emotional calendar greatly influences the changes in you as the seasons shift. Becoming more acquainted with it will help you better understand (and enjoy) your reactions to the new seasons -- in this case, spring.
There are three dimensions in which you can locate yourself in terms of your emotional calendar.
The first realm is physical.
This piece of your emotional calendar depends on how you react to different physical variables: things such as temperature, light and humidity. We all react to these variables differently. Learning our personal sensitivities to these external factors can better prepare us for when they come.
The second component of our emotional calendar consists of manmade-cultural factors.
Every culture creates different events throughout the year that we respond to. If a person is an NFL fan, he or she may experience the end of the season (in the winter) much differently than one who doesn't get involved in the events. Similarly, a person who's into Valentine's Day and has high expectations might be negatively affected in the middle of February if those high hopes aren't met.
The third factor in our emotional calendars is personal-past experience.
These are moments that happen during a certain time of year but are not necessarily scheduled to do so (like holidays are). While one person may have received a promotion at work during the month of April, another may have been mourning the loss of a loved one. These two people, then, have much different associations with April and react accordingly. We are affected by seasonal sensory cues: the familiar way a season feels (and tastes and smells and sounds).
The emotinal calendar can help you understand what you're feeling (and why) at certain moments in your life. It seems pretty simple, but most people don't really know what is affecting them -- either positively or negatively -- until they pause to reflect. We rarely remind ourselves how we behave at different points of the calendar; but being conscious of our emotional calendars can lead us to happier and more mindful lives. Acknowledging our seasonal hoptspots can help us to focus and fine-tune our emotions, and if anything, understand them.
There are some predictable patterns for us as spring arrives. We may be feeling restless, over-energized or unsettled. Acknowledging the challenges of the season can allow us to try to redirect them to work symbiotically with spring.
5 Reasons You Don't Like Spring And How To Readjust
Cold-weather lovers will have to adjust to the changing temperatures. You think: just when I've developed a rhythm, it's already time to turn the clocks ahead. Tackle that mindset with a little mental preparation -- tuning in to springtime on the emotional calendar. Be mindful of being present. Anticipating that spring is around the corner and allowing yourself to be excited for what it has to offer in the dark days of winter can help you to adjust. Now that we're in spring, you can still instil a little positive anticipation for what the season can provide for you. Flickr photo by Shamanic Shift

Like it or not, early spring is a tease. Expect a little dress rehearsal, and then some back and forth before springtime really develops and deepens. A warm day out of a week otherwise filled with shivers can be a good thing -- teases can be fun. Those playful moments are topping off a first date with a kiss. The experience is exciting, and you can't be entirely sure what will come tomorrow. Flickr photo by Mount Rainier NPS

Allergy sufferers know the misery of the seemingly endless sneezing and runny eyes. And even the non-allergy sufferers may be prone to feeling fatigued and "out of it" during this time of year. If you're feeling miserable, see an allergist or doctor, and try smart home remedies -0 keep hydrated, stay inside when you're feeling sensitive and consider investing in an air filter. Flickr photo by mcfarlandmo

In the springtime, it's natural to feel a little unfocused. Simply acknowledging that to yourself can help you to feel less restless. Remember, as a kid, being inside with the windows open, hearing the bees buzzing and the birds chirping, knowing you wanted to be anywhere but behind your desk? Now we're feeling that same sensation -- but as an adult it happens more internally. Consider harnessing this extra energy into something productive: recommit to a fitness routine, initiate a creative goal or enroll in an evening class. At times this restless feeling can be more serious. If you are feeling uncomfortable, seek professional help to see what is getting in the way of using your energy in a healthy way. Flickr photo by WarmSleepy

It may be hard to adapt at first, but there are ways to adjust your perspective to make the renewal process less daunting. Why not see spring as an opportunity to shed wintertime heaviness? Come May, you will feel supported in spring rather than challenged. Renewal is positive challenge, so in many ways, spring can be your ally. Play a little tape inside your head -- a loop of positive affirmations that remind you of all that's good about spring (you don't have to believe yourself 100 percent, but the more you challenge yourself to think positively the more likely you will begin to). Tell yourself: I am looking forward to feeling lighter. I am looking forward to peeling off extra layers. Flickr photo by mockstar

The Doctors share their natural, at-home remedies to fight springtime allergies.
Follow John Sharp, M.D. on Twitter: www.twitter.com/@JohnSharpMD