For independent filmmakers, just completing a film and making it available in a releasable form is an Herculean task that represents countless struggles from the beginning of the project. But what happens when you cannot even get your modest masterpiece out on the open marketplace?
Amongst the many titles available in Amazon, from Brown Bunny to Jenna Jameson, a collection of short films from the Lower East Side alternative comedy scene seems like it could only hope to compete for controversy. Yet imagine the reaction by filmmakers Courtney Fathom Sell and Revered Jen when they received a notice that their home-spun collection of camp, comedy and creepy shorts had been booted from the only real online marketplace left after continual consolidation of DVD self-distribution centers.
Subject: RE: [Case 61458711] Item Management - Other: Items removed from site

Greetings,

The concerned department has informed that the buy box is not appearing because this item contains objectionable content.

Thank you for selling with Amazon,

Shravani
Member Services
Amazon.com Advantage
Do you have all of your titles enrolled in the Advantage program? Enroll them all today!
www.amazon.com/advantage
The Art Star Scene Studios Short DVD contains no nudity, although a prosthetic genital outfit might be disarming in the dark "The Sinful Bitches," about a couple seduced into a creepy apartment sharing situation. "Killer Unicorn" is a slapdash After School Special about a bullied gay youth who responds to his tormentors by transforming into a deadly unicorn. While this may sound like a C.S. Lewis meets Equus poetic metaphor, be assured it involves a rubber unicorn mask and an apparent stunt double with what would be gory violence if the production had any budget for gore. The black & white "Bitches of Bowery" has a Russ Myers homage with titillating music video excess. "Elf Workout" allows Reverend Jen to workout in sexy attire and flaunt what she knows best: her Troll collection and assorted eccentric friends.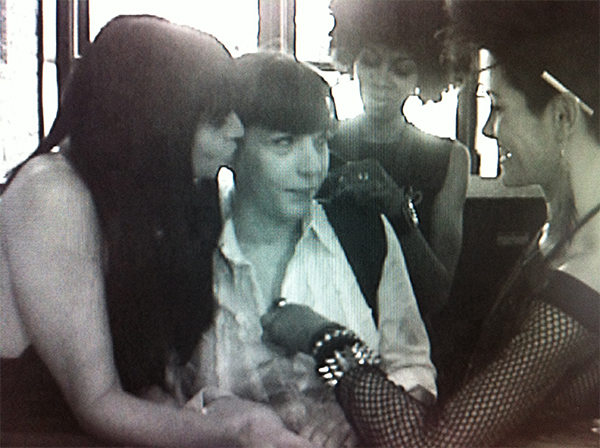 Feeling like cult films from another era, it seems excessive to find a reason to ban this somewhat lewd though PG-13 material. The filmmakers are pleading for reconsideration by the home shopping giant.
According to the Amazon guidelines, we, of ASS Studios, would like to explain that our work does not feature anything which goes against your specific guidelines, and while we appreciate your rules, we would like to further state that our work is neither pornographic nor does it feature violent imagery. We would like to reinstate our title to your catalogue and hope that you will accept our title, as our work could be considered PG-13 at best and does not break any of your guidelines whatsoever. Once again 'ASS' is an acronym for 'Art Star Scene' and should not be read as pornographic in any way, shape, or form. We would like to thank you for your time and consideration.

Sincerely,
Courtney Fathom Sell
Co-Founder 'ASS Studios'
Moby, who has worked with the filmmakers before, says, "I've never experiences greater depths of genius than what I've encountered with the borderline homeless degenerates of ASS." The studio heads acknowledge: "ASS Studios is the most underfunded motion picture company in New York City." It seems like whoever would seek out this bizarre blend of workout and horror satires would not be the kind of person to be offended. Hopefully there can be clarification on the digital storefronts so that independent artists don't have their work censored or banned after release. In the digital age, books no longer need to be burned, they can be deleted.
SUBSCRIBE TO & FOLLOW ENTERTAINMENT
Don't be the last to watch the viral video everyone is talking about. Learn more