Still more details emerge from the Republican National Committee's effort to thwart President Obama's nomination of Judge Sonia Sotomayor to the Supreme Court. This additional page of accidentally-leaked talking points sheds further light on the thinking of the Republican Party: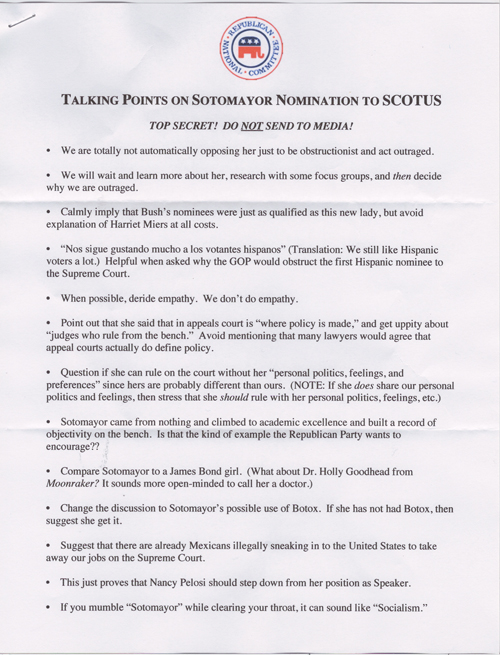 SUBSCRIBE AND FOLLOW
Get top stories and blog posts emailed to me each day. Newsletters may offer personalized content or advertisements.
Learn more