With all of the fanfare for President Obama's popular first 100 days, he is that much more certain to have a bad day, and soon. Here is Obama's worst day yet per Politico 44's daily itinerary of "POTUS" (Secret Service-style code for President!):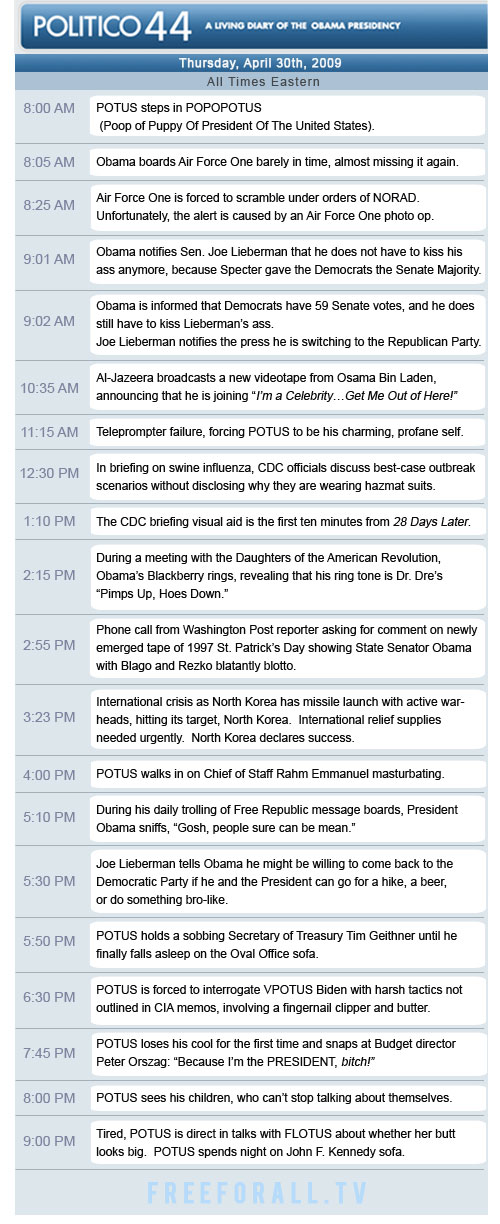 SUBSCRIBE AND FOLLOW
Get top stories and blog posts emailed to me each day. Newsletters may offer personalized content or advertisements.
Learn more