By Johnathon E. Briggs and John Peller
With the ongoing economic recession, Mayor Richard M. Daley and City Council members unquestionably face agonizing choices to balance the city's 2010 budget.
While funding cuts and other budgetary reforms will undoubtedly be needed, some essential city services are too important to do without. Alarmingly, Mayor Daley's 2010 budget plan calls for a $2.1 million funding reduction (6.7% cut) for public health. This doesn't account for the $2.5 million budget transfer for information technology to a different city agency.
These reductions could have a far-reaching and detrimental impact on the health of Chicago residents and the quality of life of our city, worsening the health of individuals and increasing health disparities.
In past years, Mayor Daley has championed public health, and particularly HIV prevention and care funding. Most recently, the Mayor and City Council increased HIV prevention funding by $500,000 in 2006, and AIDS housing funding by $250,000 in 2007.
The recent H1N1 vaccination drive has shown the nation the importance of public health. Unfortunately, it has not slowed a severe divestment in public health across the country. The Association of State and Territorial Health Officials reported in October that two out of three jurisdictions saw public health budget cuts this year. Services were reduced, programs eliminated, and staff laid off.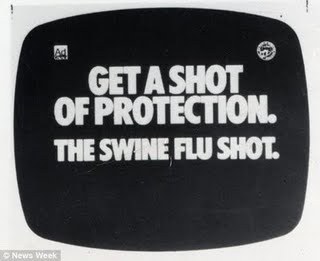 HIV programs have faced similar cuts . Three-quarters of state HIV programs saw their prevention dollars reduced this year, with $167 million axed from programs in 2009 alone.
Chicago's own Dr. Will Wong, who directs sexually transmitted disease (STD) and HIV prevention and control for the Chicago Department of Public Health, noted this week that STD prevention resources are strained nationally. Sixty-nine percent of STD programs surveyed experienced budget cuts, and 39 STD clinics around the nation shut their doors.
The tangible impact of funding cuts for STD control programs is being felt across the country. STD data released this week by the U.S. Centers for Disease Control and Prevention (CDC) showed that STD rates in the U.S. are at an all-time high. CDC estimates that approximately 19 million new STD infections occur each year, at a cost of up to $15.9 billion. Chlamydia rates increased 9.2%, while syphilis rates rose by a staggering 18%.
"The burden of STDs is becoming worse in this country at the same time that the resources we need to fight these illnesses continue to shrink," Dr. Wong noted. "None of this bodes well for the future health of our nation and our communities."
In fact, Cook County has the highest number of gonorrhea cases in the nation, according to CDC. Cook County ranks second for chlamydia cases, second only to Los Angeles, and third for syphilis, a disease that not too long ago was nearly eliminated in the United States.
Chicago's health disparities are staggering, and funding reductions are likely to make them only worse. New statistics released by the Chicago Department of Public Health (CDPH) earlier this year indicate that 30% of young African-American men who have sex with men (MSM) are HIV-positive, a rate that is seven times higher than among their white counterparts. Eleven percent of Latino MSM are living with HIV, a rate that is almost three times higher than their white peers. If Chicago is to make any progress against health disparities and the HIV epidemic in the most impacted populations, including African-Americans, Latinos, and gay men and MSM of all races, the city must continue to invest in HIV prevention and other programs.
So what do proposed budget reductions mean for Chicago? A 6.7% budget cut for public health would mean fewer city services for an array of essential health activities. Here are just four examples:
• Substance abuse treatment services would need to eliminate $500,000 in services (a 12-15% reduction);
• Sexually transmitted disease treatment clinics would lose four staff positions, straining already overwhelmed city clinics;
• The city's maternal and child health program would conduct 1,000 fewer home visits for vulnerable mothers and children.
• Essential HIV services would receive $175,000 less for HIV prevention and care programs. While lower than the cut for other sections, the 4% reduction comes on the heels of an $800,000 funding loss to Chicago from the state needed to keep the AIDS Drug Assistance Program afloat.
Since 2006, the Chicago Department of Public Health has lost 176 staff positions, or 39% of its staff. The additional proposed reductions this year are likely to further erode Chicago's ability to keep residents healthy, reduce chronic and infectious diseases, respond to outbreaks such as H1N1, and protect Chicago's most vulnerable residents.
Chicago's health doesn't have to be another casualty in a bad budget year. Seventy-four organizations wrote Mayor Daley and City Council members earlier this year urging them to restore funding for public health. Concerned Chicagoans are also calling on their aldermen to restore public health funding.
The moment of truth may come on Nov. 25, when the mayor is likely to introduce amendments to the introduced budget that could restore funding. Public health is an essential city service, just like police, fire and education, which should not be shortchanged when economic times are tough.
Johnathon E. Briggs, a former "Chicago Tribune" urban affairs reporter, is vice president of communications at the AIDS Foundation of Chicago.
John Peller is director of government relations at the AIDS Foundation of Chicago.