It's the unofficial song of the summer, spending weeks at the top of the iTunes and Billboard dance charts and climbing into the top 50 on Billboard's "Hot 100." It's in heavy rotation on pop stations around the globe, its tennis-inspired music video has clocked over five million views on YouTube, and the track has already gone multi-platinum in Europe. So how's Martin Solveig going to top his infectious single "Hello?" Don't ask him... yet.
"For the moment, it's still so fresh. This song looks like it'll be one of the records of the summer. I don't feel any pressure," the French DJ said of his hit collaboration with Canadian electropopsters Dragonette.
Those demands, he realizes, will come when his new album drops this fall, but said it's out of his control. "There is a large part of success that doesn't belong to you -- it's out of your hands," he said. "With this record out, it gives me some time to consider the question of doing the next hit."
One thing is clear, however, he wont be looking to churn out the same song. "I don't want to reproduce ["Hello"]," he said.
I spoke with the celebrated performer, producer, and beat master (his other albums have earned him critical and commercial acclaim outside of North America) on July 14, and asked him about that album, that catchy song, and well, his Frenchness.
Wow, you sound very French. Have you thought about toning it down now that you're a hit in the States?
[Laugh] Well, yes. Obviously, I'm working on it.
The song was already huge in Europe -- did you expect it to translate in the States?
No, it was impossible. The song is very big in Europe, but [was told] in the U.S.it would never reach that success because I'm not famous, and would have to spend more time in the States first. I think everyone, me first, have been really overwhelmed and so excited about how things evolved with this song and how it grew in the U.S. It's almost impossible to think of. I consider myself a blessed artist.
Did you have a gut feeling after recording "Hello" that it'd be a hit?
When I finish a song, most of the time, I have a feeling like "OK, it's a cool song but I'm not sure it'll work" or "it could work." Other than that, it's impossible to tell. I didn't think so at first. When I was DJing last summer, I was playing the track in my set and it was not going so well. I wasn't sure. It's not an immediate club track. It's more of a pop song, but when people get to know it, they really love it and it became a big club hit.
Talk to me about what your other tracks might sound like...
It's electronic pop with a rock edge. It's very energetic, applies to club but is also quite poppy in the vocal melodies. I think I've made a big evolution in the way I was working in the last years. I've just basically simplified the way I was working. It's a bit more instinctive. I have a beat, and one or two elements. I use a lot of guitar, and then I topline with musical vocal melody. I spend lot of time to make it as good as can. But if don't like it, I drop it immediately and move to the next.
Will you collaborate with Dragonette some more?
We are really friends -- especially artistically. We exchange a lot on each other's material. We swap some files, and say 'OK, this is what I did.' But we have the same culture ... the same tastes in music and cinema and the connection is very easy. They're on four song on my album, and I'll be on their album.
Last question -- how does it feel to displace Lionel Richie as having the best song named "Hello?
[Laughs] I never thought about that. This is amazing. Let's be honest, the Hello song by Lionel Richie has been around for 20 years at least. We'll see in a couple years if my song is still more famous than Lionel Richie.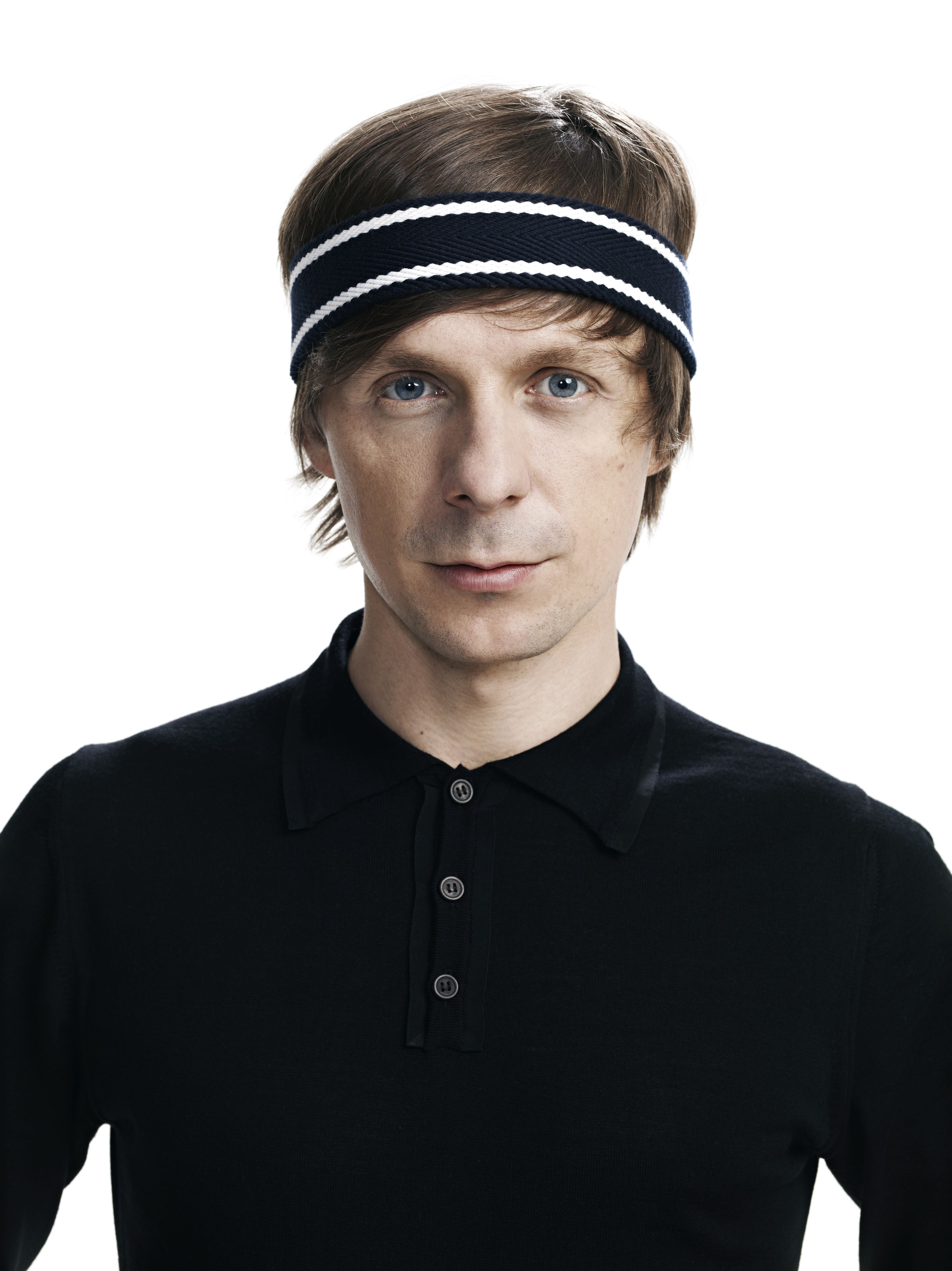 Photo credit: Tristan Seguela
SUBSCRIBE TO & FOLLOW ENTERTAINMENT
HuffPost Entertainment is your one-stop shop for celebrity news, hilarious late-night bits, industry and awards coverage and more — sent right to your inbox six days a week. Learn more