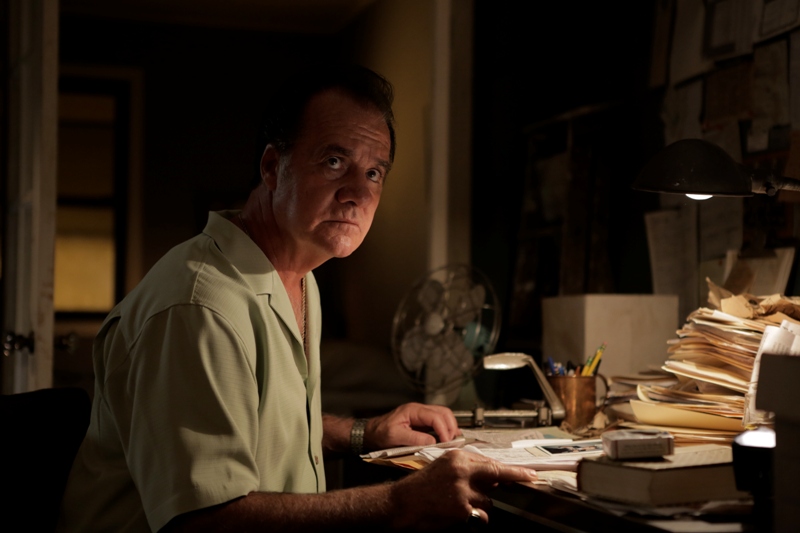 There's no way around it: Tony Sirico is always going to be synonymous with his Sopranos character Paulie Walnuts. He's probably fine with that, but the character actor said it's nice to branch out of gangster roles every now and then. Two films he recently finished up find him doing just that. In the comedy Super Athlete, he'll play a high school football coach and in Zarra's Law, he'll be on the other side of the law. "I'm one of the good guys now," he said earlier this month. "I play a retired police detective. That crime drama, which shot in Brooklyn and Staten Island over the past month, tells the story of one brother trying to solve the murder of his younger brother. The film is written and produced by Joseph Scarpinito, who said "like the movie," it was "all about family" on the set.
Q. What's the concept of the film you just wrapped up? Why did you sign on?
A. Zarra's Law is the story of two brothers on the opposite side of the law. When my character's brother is murdered, I get pulled back into the criminal world that I vowed to leave behind. I love the idea of playing a cop. My friend Joe Scarp and I talked about this about a year-and-a-half ago and we both came up with the concept.
Q. How close are you to the characters you play?
A. I am a trained actor first [and] a kid from the street. Mix them up and you get the performance you see on screen.
Q. Is there any part of you that wants to branch out and do something completely different? If so, what?
A. I'd love to do more comedy. I actually just recently played a grumpy high school football coach who comes face to face with divine intervention. It's called The Super Athlete and I had a lot of fun doing it. Christopher Lloyd and I had a great time.
Q. A lot has been made of the Sopranos ending even today. People love it or hate it and talking about it's been beaten to death... What TV show had the best ending in your book?
A. The Sopranos, for me, was the best because I'm still alive!
Q. Do you keep in touch with the Sopranos family?
A. certainly. I do a lot of charity work with Steve Schirripa, Jim Gandolfini, Lorraine Bracco... the whole crew. We all get together, we're very close. Ten years together... family, can't beat it.
Q. Last question -- what's your favorite song of all-time and why?
A. "You Belong To Me," The Duprees
This Blogger's Books and Other Items from...
FOLLOW HUFFPOST