In wrestling terms, a "cheap pop" happens when a grappler says something deliberately to the crowd that they know will get a rise out of them. In the world of pop/rock music, there's no band more guilty of doing this than Green Day. They did it when I saw them in their "Dookie" days. They did it during their "American Idiot" tour for sure. Last night, at their first night at Madison Square Garden, it happened again...to the max. The show started with a man in a bunny suit downing bottles of beer. Cheap pop. From there, frontman Billy Joe Armstrong and the boys laced their furious punk pop rock with subtle as a heart attack New York references -- even replacing some song verses with NYC in its place.
It didn't stop there. Billy Joe mooned the crowd for giggles (echoing shades of a 1995 show at the Garden when he stripped buck naked for a Z100 holiday show), and even brought up audience members to not only sing verses of the band's signature tunes (off key mind you) like "Longview," but encouraged them to play their instruments and stage dive (even if they were 8). Most of the time when bands do any of the aforementioned, it seems like they're trying way too hard to impress. Not here. Billy Joe and his bandmates genuinely seemed into the audience, and wanted to make sure everyone had a good time, got off their asses, and for two hours at least, focused on something other than texting someone on their iPhone. He succeeded.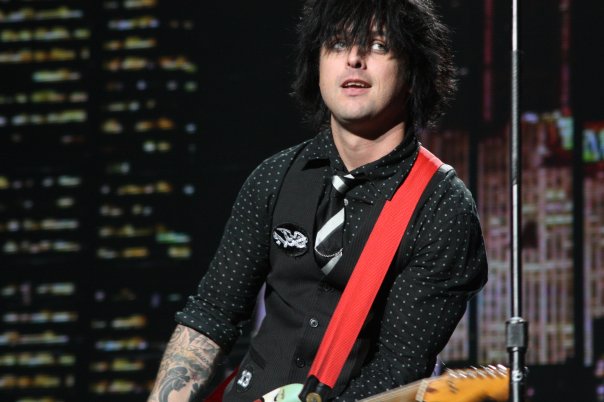 It's obvious BJ and the band know full well that their recent two albums (the utterly brilliant "American Idiot" and "21st Century Breakdown") have propelled them from being punk 90's stars known for singing about mundane masturbation to arguably the most relevant and important band that's not named U2. It's been quite an evolution for Green Day, and they showed that last night. Cheap pops aside, they brought it -- playing a full set list of modern classics that put them on the map like "Welcome to Paradise" and "She" to recent tracks like "East Jesus Nowhere" and the poignant slow-rocker "21 Guns." They killed each time out, and when they sensed they didn't -- they stopped in their tracks and started again. Case in point: when a song off the underrated "Warning" album didn't fly they quit the second verse and went right into crowd pleaser "When I Come Around."
Best of all, the band performed tunes off their pre-"Dookie" days like "20,000 Light Years Away" which was probably lost on prepubescent fans -- mostly girls -- who are drooling over the "Idiot" era. Ever the engaging host Billy Joe along with Tre Cool and Mike Dirnt helped bridge the gap between those born after "Basketcase" and balding moshpitters who were tossing their bodies around like it was 1994 all over again. For that alone, the boys from Berkely, CA deserve all the accolades they're getting lately. On an unrelated note, I hope someone found a designated driver for that bunny.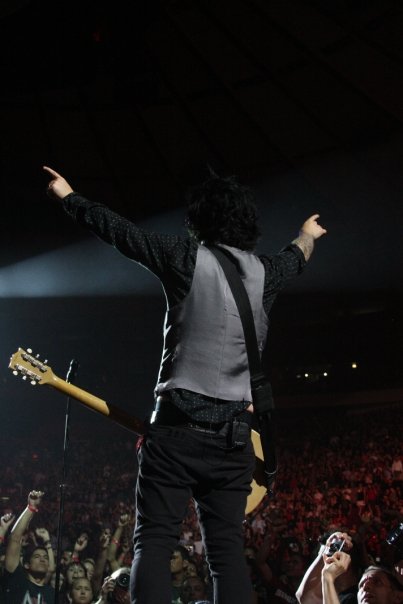 Photos/Jon Chattman
SUBSCRIBE TO & FOLLOW ENTERTAINMENT
HuffPost Entertainment is your one-stop shop for celebrity news, hilarious late-night bits, industry and awards coverage and more — sent right to your inbox six days a week. Learn more