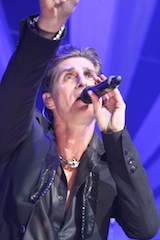 It's 2 p.m. on a sunny Thursday and Perry Farrell is in the mood for a glass of red wine. After wrapping up an interview in a SoHo hotel penthouse -- probably his tenth of the short day -- the Jane's Addiction frontman looks at the bottle then looks at me, and asks almost rhetorically, "too early?" Clearly, it wasn't. The wine was poured, we clinked each other's glasses, and Farrell let out a subtle "cheers."
The alt-rock God (and yes, he's earned that title for creating Lollapalooza alone) has a lot to celebrate lately. The native New Yorker is reveling in being home following two sold-out performances at Irving Plaza, and couldn't be happier to be on the road with the band he loves in support of their first album in eight years -- The Great Escape Artist. "I can't believe it's been eight years," Farrell said somewhat apologetically.
With the new album and the tour, Farrell is clearly making up for the time lapse. If you catch him on the road, you'll hear pitch-perfect versions of new and old songs from the groundbreaking alt-rock band matched with an almost giddy demeanor by the showman. With every strut, straddle, and ocean-sized smile, fans will learn quickly that Farrell is just as happy to see the fans as they are to see him and the band. Farrell discusses performing, the new album, and the next place he's taking Lollapalooza (Israel?!?) in the interview below.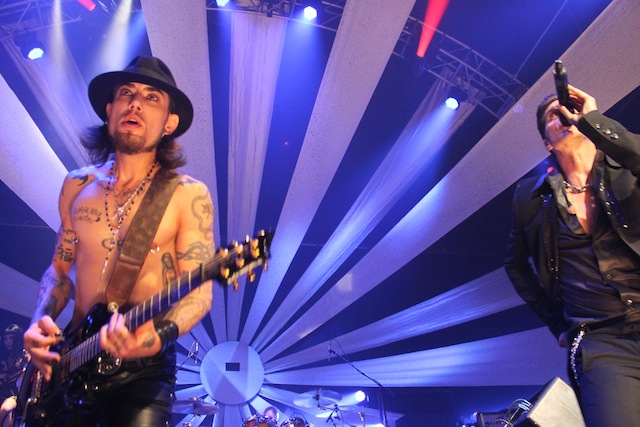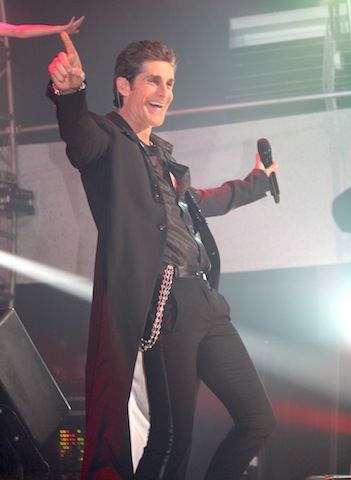 Photos/Jon Chattman - Jane's Addiction at Terminal 5 in NYC - July 2011
Part One:
Part Two: