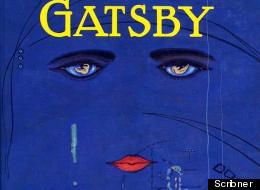 This Is Your Captain Speaking, my novel, opens with what appears to be a miracle - a plane crash-lands in the Hudson River, and all 162 people on board survive. The crash, however, is no miracle; it was staged by a failing airline to boost its publicity. And while many of the passengers on board are actors and actresses hired so the post-crash pictures will look beautiful, there are several zany characters fitting of the plot: the alcoholic heroic pilot, a professional domino tumbler, an undercover FBI agent, a celebrity semen trafficker and a television journalist who wears a puppet on her arm at all times.
The TV journalist, Lucy Springer, has just gone through a nasty divorce, part of which involved her shooting up her ex-husband's prized aquarium. As part of the settlement, and to keep her out of prison, her ex-husband insisted she wear the puppet for one year. Lucy is not permitted to remove it in public - whether she is on an airplane, or even on air doing her job, she cannot take it off. It becomes so ingrained in her daily routine that the puppet develops its own personality, making it an unofficial character in the novel.
Could this be the birth of a new literary genre? And if so, what would it be called: Pup-lit, Puppantic, Puppiction? There are puppets on Sesame Street and puppets in the theater, but rarely do they find their way into novels. Stephen King would be an excellent novelist to cast a puppet character, one that came to life to haunt the local orphanage. And Danielle Steel has written book after book about humans having sex with other humans; what about humans having sex with puppets? Toni Morrison, Ian McEwan, Jonathan Franzen, Salman Rushdie - most likely when this genre takes off, each will cast puppet characters in their next projects.
Well, maybe not, but just for the fun of it, here are a few books in which literary puppets might have come in handy.
There was no food. There was no rain to grow food. But someone in Oklahoma must have had an old sock with which they could have made a puppet. And while they were sitting around at night starving, pretending to make that puppet talk and teasing one another about how old their clothes looked would have taken their minds off how hungry they were.

This sentence is lovely. But it would have absolutely killed if Hemingway had used a puppet: "I watched a good-looking girl walk past the table and watched her go up the street and lost sight of her, and watched another, and then turned my hand with the dragon puppet on it so that both the dragon puppet and I appeared to be watching the girls together, and it was not weird for me, because I was drunk, although the waiter told me I could not have anymore cold beer."

This book is perfect except for one thing - it needed one more little woman, about two feet tall, connected to the end of Beth's arm. It's kind of a drag when she gets scarlet fever, and then page upon page we have to read, knowing she's going to eventually die. But a puppet on the end of her arm would have definitely lightened the mood, and really pissed off Jo to have to answer to puppet requests. Because how can you say no to a puppet if your sister is dying?

There are 3,000 miles separating the two coasts. That's a lot of driving for Sal and Dean. Spotting punch bugs, license plate games, 20 questions - these would only pass so much time. A puppet would have really upped the automobile hijinks, not to mention provided for some cool beatnik sex scenes.

Clearly a character flaw Vladamir Nabokov overlooked with Humbert Humbert. A puppet seems like a go-to prop in any pedophile's repertoire.

Like most puppeteers, Silas Marner was an outsider. A weaver living alone in the English countryside, one has to imagine he would weave together a few lifelike dolls to entertain himself around the fireplace at night. Also, this book has been the scourge to many a middle school student. A few odd puppet characters might have resulted in fewer purchases of Silas Marner Cliff Notes over the years.

What if Thomas Pynchon suddenly came out of hiding and began attending book readings - but as a puppet? And he, the puppet, insisted he was the real Pynchon, and everyone just sort of shrugged and went along with it because there was no alternative Pynchon, and this was the best Pynchon we would ever have? What about that? (Caption under puppet: Puppet Pynchon, novelist)

Anyone can write a book about being a super-strict parent while raising a child. But how much better would this book have been if the parent spent 18 years raising a child - but only disciplining through the use of a puppet? Wacky, informative, philosophical, and a completely deranged kid as a result - talk about a page-turner!

Jay Gatsby was a bootlegger. If there is one thing we know about bootleggers, it's that they are rich. If there are two things we know about bootleggers, it's that they are rich and eccentric on account of all the moonshine fumes they inhaled. This would have been a completely different novel if Gatsby insisted on speaking to everyone through a puppet, and would only allow Daisy to speak to him through a puppet.

Not just one puppet, but hundreds of thousands of puppets. Did Norman Mailer really need to write another novel about war? What if instead of a war against the German-Italian-Japanese Axis, Mailer imagined a war against puppets - The Axis of Puppets. But really deranged and violent puppets, so when their puppet bodies explode during combat chapters, readers don't feel bad about all the dead puppets. They chuckle instead.
Follow Jon Methven on Twitter: www.twitter.com/@JonMethven