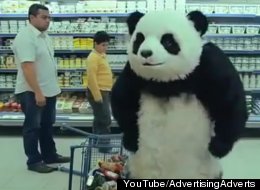 Why do some videos go viral? Why do some products get more word of mouth? From the Harlem Shake to Gangnam Style, some videos become huge hits. And some products like Chobani or Facebook spread like wildfire. Why? Turns out it's not luck or chance. There's a science behind it. And it's not about cute cats.
My latest book Contagious: Why Things Catch On ($26, Simon & Schuster) shows how six key principles drive all sorts of products and ideas to catch on.
People care about how they look to others. They want to seem smart and in-the-know rather than uncool and behind the times. So they talk about things that make them seem that way. People talk about secret bars or insider information because it makes them look good.

Some have called it the "worst song ever," so why did it get over 300 million views? Looking at the search data provide one clue. The song is equally bad every day of the week, but it gets a spike in attention every Friday. Friday the day reminds people to think (and talk) about "Friday" the song.

Analysis of over 7,000 news articles showed how emotion drives what people share. We don't just share positive emotions and avoid sharing negative ones. High arousal emotions, whether positive (e.g., excitement) or negative (e.g., anger) drive people to pass things on.

Donation behavior is pretty private. Most people have no idea what causes their friends and neighbors support. But by creating a Public signal of otherwise private behavior, Movember helped their initiative become one of the top 100 NGOs in the world.

Ken Craig had never posted a video online before. In fact, he didn't even have an email address. But by solving a problem millions of people encounter every summer (getting those annoying silks off ears of corn), his video became a huge hit.

Stories are the currency of conversation. But information often travels under the guise of idle chatter. Stories are not just entertaining, they carry brands and information along for the ride. Just try telling someone about this video without mentioning the word panda.
Follow Jonah Berger on Twitter: www.twitter.com/@j1berger