It seems like there are two big questions people want answered about Sacha Baron Cohen's film Bruno:
1. Is Bruno as funny and insightful as Borat: Cultural Learnings of America for Make Benefit Glorious Nation of Kazakhstan? (No)
2. Is the character of Bruno, an ultra-flamboyant gay fashion reporter, offensive or damaging to gay people? (Maybe)
Check out my review here or click the pic below (you'll be redirected to YouTube due to studio silliness).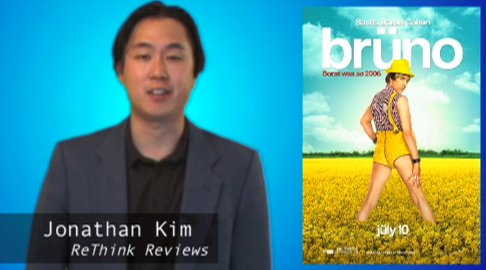 For more ReThink Reviews -- the only (and, therefore, best) political movie reviews anywhere -- go here.
SUBSCRIBE AND FOLLOW
Get top stories and blog posts emailed to me each day. Newsletters may offer personalized content or advertisements.
Learn more