This is one of ten shortlisted entries for our Things To Do Before You Die contest. We will try to make the winning idea happen.

The entries on the shortlist are:

"Inform The World About Lyme Disease" - Beth Ross

"Improving The Lives Of Dogs" - Emily Grossheider

"Becoming A Regular Size" - Will Holt

"Seeing Through Photography" - Jeremy Braun

"Live Like We're Dying" - Jonathan Winegarden

"One Wish Before I Die: Let Women Lead" - Claire Charamnac

"My Wish For A Buried Life" - Ashley Calarie

"The Dark Has Its Own Light" - Mary Rose Betten

"Thank You For Being A Teacher" - Caroline Cretti

"My Wish: To Be A Professional Pinup Model" - Alicia Leeman
Hello my name is Jonathan, I am an 18-year-old college student with two little sisters, one age 15 and one age 9. Today as I was driving back to our house with them in the car listening to the radio the song "Live Like We're Dying" by Kris Allen was played. Why is that significant? Early this year my 15 year old sister was diagnosed with a disease called Scleroderma. Scleroderma is a rare auto immune disease which attacks the lungs heart and kidneys as well as other parts of the body.
At the moment I am a Pre-Medical student at the University of Michigan. As I was riding in the car back to Ann Arbor tonight I realized that part of college is to realize to what or to whom you want to give your life to.
Clearly having a sister who is dying of an incurable disease is enough to motivate one to devote their life to study medicine. But if I needed another reason my mother is afflicted by multiple sclerosis. I have also had close family friends and a great-grandparent who have died from cancer.
So what is the point exactly? Where does this leave us? Well here is my bucket list wish: My sister, has had to sacrifice her sports, instruments, and normal teenage life so that she can survive another day. for some reason I was blessed with good genes, I have been dealt the lucky hand; she has lost everything.
This is what I want to do, I want to give her one trip to anywhere she wants to go in the country. I want to be able to hop in a car this summer and drive to whatever place she chooses. In short I ask you guys to help me take her on a road trip. She turns 16 this May. I don't know how long she will be on this earth or for how much longer she will be able to live a semi normal life. But I would love to be able to take her somewhere special, to a land that reminds her of a dream so that for one week she can feel like she has no weight on her shoulders.
These are the last two paragraphs of her first blog post which can be read here:
"I also struggle with even the easiest things. Such as, when I wash my hands, a lot of times I have to rest my arms on the sink because I don't have enough strength to hold them up. When I go up the stairs sometimes I have to sit down half way up because my heart is beating extremely fast, I feel like I'm going to faint, and my legs are giving out.

Coping with the drastic changes and dealing with what my life has become is almost impossible it seems. Having such a normal life has turned into a huge challenge. By sharing this with you, I do not want to complain or get sympathy; all I want to do is encourage you. Life is unexpected, incredibly hard, and sometimes impossible, but enduring what comes and pushing through makes you the person you are. Never give up hope, and always press on."
I suppose what I am asking for is a bit vague, but in reality I do not know where she would want to go, or what she would want to do. My goal is to be able to give up myself and give her the chance to be free.
Perhaps this would mean sporty or luxurious rental car of her choosing. Perhaps a reservation to a fancy hotel or spa. Perhaps a camping trip to an area filled with wilderness. Or maybe she would want to live the life of a star for a day. I know that she is in love with singing and would enjoy anything that would allow her to do so.
Ultimately I want her to decide, but I need your help for monetary needs and perhaps some sort of special treatment. Thank you so much.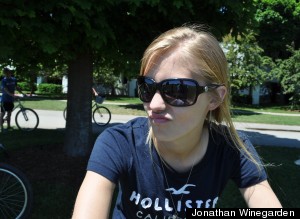 One last quote from her most recent blog post:
"We weren't given life to live someone else's.
Not to mold ourselves into someone else, or find them in us.
We were each made unique, be who you are and embrace it,
only then will you see the beauty in others."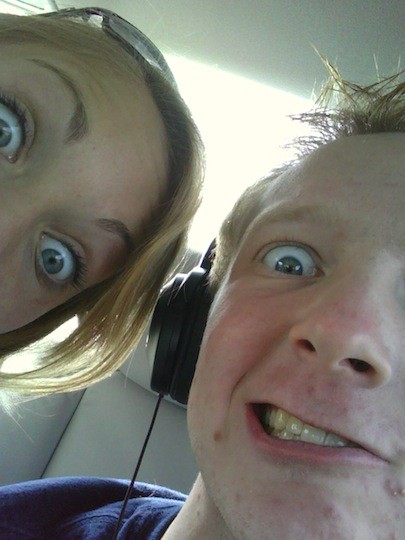 This is what my wish is about. I want to give her the chance to know who she is and why. I want to giver her the chance to embrace herself in a way she could have never dreamed of.