This is part of the Digital Marketing Insights series -- featuring tips, analysis and recommendations on how to become better marketers online.

Journalist Elaine Murphy has written: "Mention analytic tools to the marketing manager and he or she will immediately break out into a cold sweat, and probably run to the nearest travel agency to catch the next flight to Greenland -- where there are no analytic tools, just geysers and sheep. Marketers don't like analysis -- they prefer an epiphany."
But marketers can get epiphanies when they take the time and trouble to analyze the data that comes from analytic tools. It's predicted that marketing managers will be making in excess of $123 thousand a year for the foreseeable future -- to earn that kind of income, don't let the jargon frighten you -- analytics is your marketing friend, and here are some very effective analytic tools that will help you market better: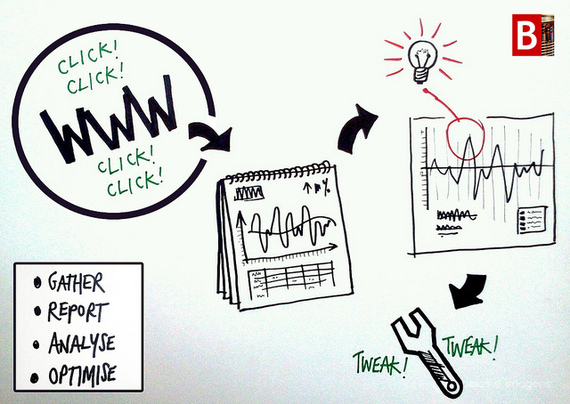 Image Credit: Flickr, Creative Commons | James Royal-Lawson
e-commerce; mobile tracking; and even data export application program interface (API).
What sort of analytics tools are you using to track and measure your campaigns' success?
SUBSCRIBE AND FOLLOW
Get top stories and blog posts emailed to me each day. Newsletters may offer personalized content or advertisements.
Learn more