As technology and tech knowledge become ever more accessible, the world has become more connected.
New, exciting gadgets are battling for our attention every single day, from the latest smartphone all the way to the exotic virtual reality gadgets, technology has changed the way we live and share moments with others.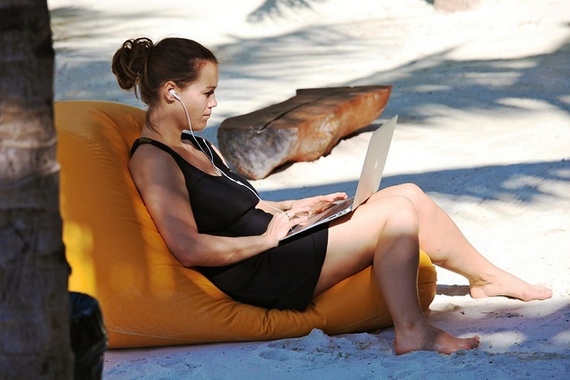 Long gone are the days when one could take a vacation and not expect to hear anything from the office until returning a week later. Also long gone are the days when a business trip meant attending a conference at the Holiday Inn in beautiful downtown of Toledo.
Business and pleasure don't have to occupy entirely different spheres anymore. With all of the technology available to businesses these days, you can even work while on a permanent vacation, since the things that used to tie us to a cubicle in an office are long gone, too.
Digital nomads can feel free to see the world while working, and being more productive at what they do.
Let's explore 4 ways to enjoy a vacation while you work, or vice versa:
Look for a conference to attend in a vacation spot
Staying plugged in while on vacation
So you're taking the family to Disneyworld, but you've got a full plate back at work. Cancelling the trip is out of the question because a) your family would probably banish you to a tent in the backyard forever and b) there's no need to cancel the trip if you've got the right plan. Make sure you prepare a list of contacts you may need to get in touch with while away.
Also set email and voicemail alerts that will notify those contacting you that you are on vacation. Give them instructions for who to contact in your absence and how to contact you if it's an absolute emergency.
You should also set clear working hours so that you aren't focusing on work the entire time.
SUBSCRIBE AND FOLLOW
Get top stories and blog posts emailed to me each day. Newsletters may offer personalized content or advertisements.
Learn more