Last week I went to check out the new Chock Full o'Nuts coffee shop that opened on 23rd Street between Fifth and Sixth Avenues. The chain, which had about 100 locations in the sixties, is set to make a comeback. There is no better time than right now for a chain like Chock Full o' Nuts to open up. We are living in a moment where all people want to do is go back in time. Two of the most talked about television shows right now are Boardwalk Empire and Mad Men. Both of these shows are about a specific period of time in the past. I don't know if it's because things are so serious and stressful these days but people are focusing on the past. There is always something going on and that did not used to be the case. The point was made even more obvious to me in synagogue during Yom Kippur services. People never use to bring phones to services but this year I literally felt the cushions shaking because everyone had their phones set on vibrate. It wasn't even subtle.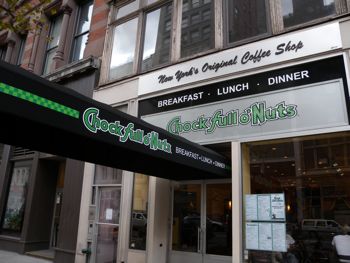 I went to Chock Full o' Nuts with a friend who has vivid memories of the original so we could compare and contrast. The new menu features a lot of the chain's signature items like split pea soup and datenut bread with cream cheese. The sandwich was actually surprisingly tasty. I expected it to be heavy but it was light and scrumptious. The décor is similar to a typical diner and on the walls there are pictures of old New York. While the original mainly had long counters the new location offers table seating as well. My friend remarked that at the original location people would sit at the counter have lunch a read a paper. There was not a single newspaper in site on our visit. You can't go to Chock Full o' Nuts without getting coffee and a few whole-wheat donuts. They come plain or with powdered sugar and they are made throughout the day. There something about eating a whole wheat donut that almost makes it feel healthy. The donuts are not too sweet and perfect for dunking in coffee.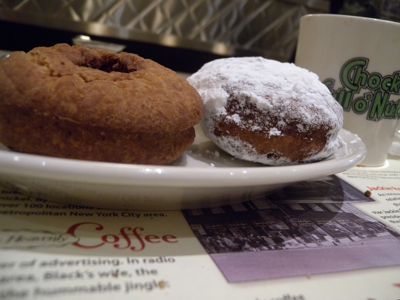 The food and coffee definitely lives up to the legacy of the original. However, dining there did not provide me with the Mad Men moment that I was hoping for. You can eat all the datenut and cream cheese sandwiches you want but that won't change the fact that things are just not the way they use to be.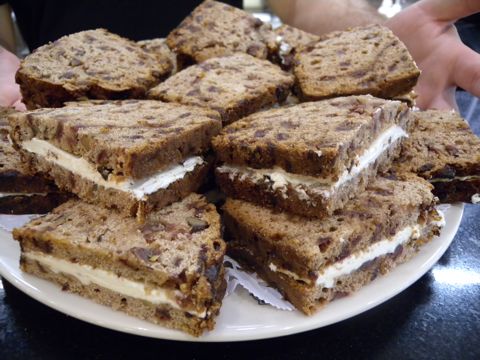 SUBSCRIBE TO & FOLLOW THE MORNING EMAIL
The Morning Email helps you start your workday with everything you need to know: breaking news, entertainment and a dash of fun. Learn more