Towards the end of last year there was a book circulating virally in United States and the rest of the world written by two Israeli authors -- Dan Senor and Saul Singer -- in which they describe a series of (in the words of Fareed Zakaria of CNN) "fascinating stories of innovative ideas and huge gambles that have paid off", and that have converted Israel into a true producer of start-up companies to the point that the country, according to the authors, "represents the greatest concentration of innovation and entrepreneurship in the world today".
The book, titled "Start-Up Nation, the Story of Israel's Economic Miracle", analyses in a pleasant combination of journalism, economics, sociology and politics, the reasons behind how Israel, a country "with only 7.8 million people, no natural resources, enemies on every border, and in a constant state of war, produces more start-up companies than Japan, India, Korea, Canada, and the United Kingdom," becoming the second country in the world with more companies in Nasdaq, after United States.
The book received all kinds of praise from the specialized media. But one thing is to read it and another is having firsthand knowledge of some of the stories it contains, as I had the opportunity of doing with a group of executives of Latino media in the US, when we were invited to travel to Israel at the beginning of March by the Anti-Defamation League.
Senor and Singer -- whose book is recommended by one out of every two people with whom one chats in Israel -- describe a vast variety of examples. From Fraud Sciences, a small company purchased by PayPal to better the security of its transactions, to Netafim, a company that has become the most important provider of drip irrigation equipment in the world, to the role played by Israeli engineers in the consolidation of Intel and other multinational companies.
But the case that most struck my attention because of its future implications -- and by the fact that the price of gas in United States has again crossed the 4 dollar per gallon barrier -- is that of Better Place, a small company engaged in the production of electric cars that after having found the necessary funding and reaching a partnership agreement with a company as important as Renault, is about to officially launch its first model.
Shai Agassi, its creator, is an entrepreneur who after selling his first company, TopTier, for 400 million dollars, and after working several years for the giant German SAP, decided to go into the highly competitive field of alternative energy. "I decided that the most important thing to do was to figure out how to take a single country off of oil," he told the book authors. According to him, if just one country was able to become completely oil-independent, the World would follow."
After exploring different technologies, he focused in the simplest of all the systems: battery-powered electric vehicles. "If electric cars could be as cheap, convenient and powerful as gas cars, who wouldn't want one?" he thought, and started studying the way to accomplish it. His final idea was both simple and radical: electric cars seemed expensive only because batteries were expensive. He designed a system in which instead of having to purchase a battery when buying a car, the owner could pay for it in installments for the equivalent of a month's cost of gas, with the advantage that the battery could be replaced when needed.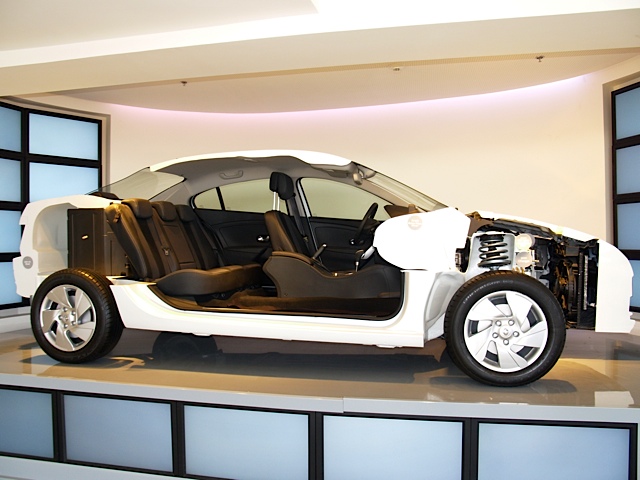 "The key to the model would be that consumers would own their cars, but Agassi's start-up would own the batteries," states the book. It would be something similar to the cell phone business. "Think cell phones. You go to a cell provider. If you want, you can pay full price for a phone and make no commitment. But most people commit for two or three years and get a subsidized or free phone. They end up paying for the phone as they pay for their minutes of air time," Agassi told the authors. "Better Place would be like a cellular provider."
The car buyers would have a battery charger installed for them at their homes, something that could take up to seven hours. With each battery charge, the car can drive close to a hundred kilometers. But the owners would always have the option, if they need it -- be it because the battery is not fully discharged or because they will be traveling more than that distance --, to change the battery at a service station, something that should not take more than five minutes (even taking into consideration the enormous size of the batteries). The car's pretensions have nothing to envy with respect to gas-powered cars and they are far more silent.
There are three reasons why Israel has become an ideal county for launching this technology. The first, as we stated before, is because of the size of the country. "Because Israelis could not drive beyond their national borders, their driving distances were always within one of the World's smallest national spaces". As said by Agassi, "Israel's adversaries had actually created the perfect laboratory to test ideas". Second, because the Israeli not only understand the environmental cost of its dependency on oil, but know better than anyone that said dependency feeds the treasury of its enemies. Third, because Israelis are natural early adopters. This is without taking into consideration that Israel is the country with the highest concentration of engineers and research and development spending in the world.
While driving one of these marvelous cars, I thought about how convenient it would be for a country like United States the adoption of that kind of technology.
President Barack Obama has insisted in the need to reduce the oil dependency and he again proposed this week the elimination of tax exemptions of 4 billion dollars that the oil and gas industry receive and use it to develop alternative energy sources. We all know that this is not an easy task and the lobbying that these companies do is very powerful. But if the people can get to know the economic, political and environmental advantages of Agassi's electric cars -- or of any other system with similar technology -- and can purchase it for the same price of a gas powered one, public opinion could shift towards the president and his crusade would make much more sense, if, obviously, he is reelected.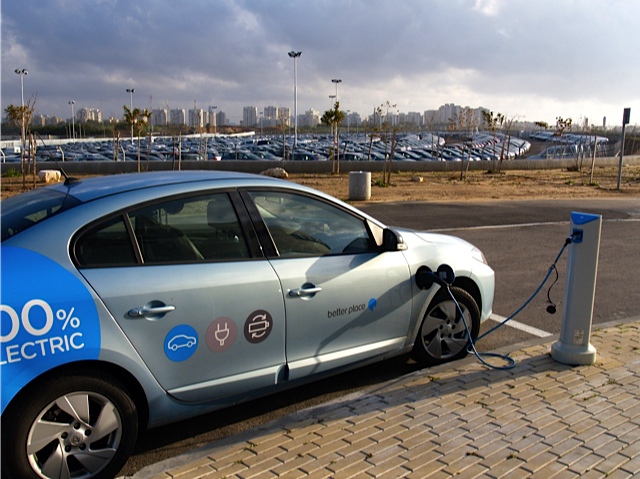 SUBSCRIBE AND FOLLOW
Get top stories and blog posts emailed to me each day. Newsletters may offer personalized content or advertisements.
Learn more