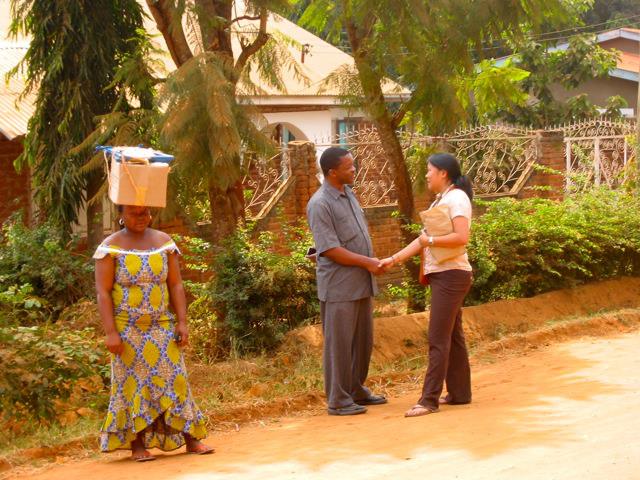 The power of storytelling is indisputable. Stories make us laugh, cry, hope, love and feel compassion. Stories can inspire action as they're shared across dinner tables and computer screens around the world. And particularly in the realm of social enterprise, this sharing of stories is key to any venture's success.
And yet, the creative and financial effort behind an engaging tale is often stuck in the shadows. As with the tree that falls in a forest, will the next Einstein or Curie be discovered if no one hears about them?
To this end, veteran PBS producer and MIT lecturer, Diane Hendrix seeks to find, tell and promote the evolving stories of promising innovators in Eastern Africa.
"Africa's youth are creating a story of collaborative invention," wrote Diane in an article for Medium, featuring Hehe Ltd.--a mobile survey technology startup from a young, rising entrepreneur, Clarisse Iribagiza.
Diane and her team at Young World Inventors are continually documenting HeHe's rise to success. Ms. Iribagiza, who in July was awarded the title of Enterprising Woman of the Year for Rwanda, is also earning recognition for going beyond her business and positively impacting her community. Rwanda's First Lady, Jeannette Kagame recognized the CEO and her company with the title of Young Achievers of the Year. Partnerships with Nike, and a potential sister project in the US for two-way learning about mobile technology with teen girls are other signposts of success that, when threaded together, show a narrative that is inspiring and momentous.
Another YWI story, in collaboration with Engineering for Change, features the impact Tanzanian inventor, Bernard Kiwia, has made in his community. Mr. Kiwia has made a name for himself using bicycles to power technology for shelling corn, blending smoothies, pumping water and charging cell phones. Kiwia represents the archetypal innovator YWI wants to introduce to a global, virally connected audience. Some of Kiwia's designs have been featured at a Smithsonian exhibit in New York City, and like HeHe, his accomplishments, developments and successes are being strung together in a compelling narrative by YWI.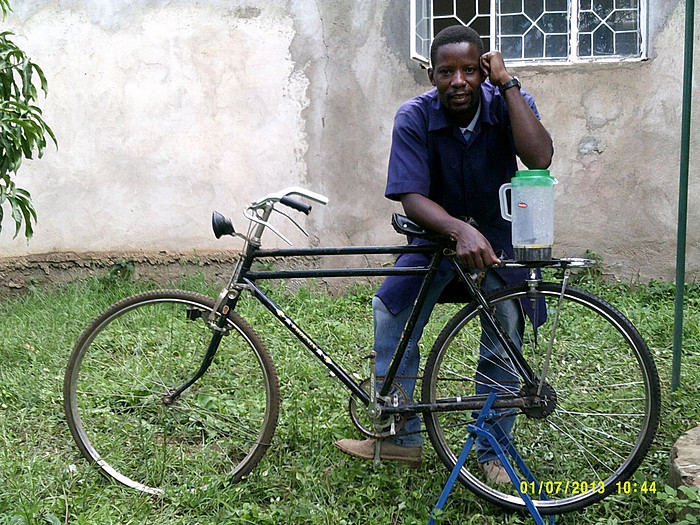 "Somebody's gotta tell these stories," Ms. Hendrix said, who since 2011 has been tracking more than two dozen stories of young inventors and entrepreneurs in Rwanda, Tanzania and Kenya. She hopes that documenting the ascent of these tech prodigies as their businesses develop and achieve success, "can establish a gateway for considering all of these issues," she said. "Nobody is telling progressive stories in the same way and getting it out there."
It's this example of storytelling through engaging media and a broad platform on which social enterprises rely to garner support among big donors and partners who would otherwise know nothing about them.
This is just what the Young World Inventors group is doing. But before they can successfully get the attention of the hearts and minds of all who will listen, YWI needs to film, narrate, and piece together all the elements that complete the story of these socially minded youth with prodigious skills and grand visions.
In order to connect inventors to audiences and funders, YWI has joined countless other creative idealists with big ambitions and hopelessly small budgets by turning to the world of crowd funding--those ubiquitous social platforms, which have turned micro-monetary support of well-told stories into serious business.
YWI's Kickstarter campaign highlights what they've been able to achieve so far, and what they will be able to do once the donor crowd pitches in.
But the funding crisis for organizations that want to help organizations do good and do it well is that it can appear too far removed from the source, when just the opposite is true. YWI, for example, works directly and onsite with the entrepreneurs and inventors they are documenting. But it remains a tough sell to a punch-drunk public of armchair activists jaded by hazy images of Sally Struthers pleading for children with swollen bellies and flies in their noses while sitting right next to them.
These days donors want to give directly to the person who needs help, often ignoring the service provider in that equation, and not calculating for any kind of built-in assurance for a return on investment. In other words, there is a higher demand for effective and honest storytelling, but a severe lack in funding the development of such.
"You've got to be engaged on many different levels: character, story, invention and lessons in enterprise," Ms. Hendrix stressed, stating that it takes an impressive amount of resources to gather all the elements of story.
"[These are] amazing human interest stories that can inspire Africans in their own media," she said, while pointing out the fact that YWI is currently negotiating a deal with broadcasters in Rwanda and Kenya.
These stories, when web- and broadcast can "generate a community of support and partnership both for foreign donors and local collaborators to improve the standard of living with vibrant, successful, home-grown inventions and businesses," Diane said. "The inventors we profile can inspire others and multiply innovation."
Her approach represents a flip on the traditional narrative of charity, where the focus isn't persuasive pleading for a handout, but an appeal to an investment in youth inventors for innovative products and socially conscious services for communities.
Because social enterprise is focused on the triple bottom line, getting the story right is more than just selling a nifty product, or providing a basic need. It's showing the struggle and triumph of effort over adversity, and the positive consequences that follow.
As these innovators throughout the developing world are rising above limiting circumstances, creatively inventing solutions for their own communities, every triumph is a story worth telling. And it appears Diane Hendrix and her Young World Inventors will be the ones who'll tell it.
SUBSCRIBE TO & FOLLOW MUST READS
The internet's best stories, and interviews with the people who tell them. Learn more