Informal and marginalized urban communities, no matter how vibrant and well-established, inhabit a "no man's land" on the periphery of laws and institutions -- fighting for recognition and for protection. Security in informal settlements is complex -- joining distinct, even competing, groups in a bizarre dance of violence and vulnerability, collusion and corruption, demand and denial. In these circumstances, how can residents of informal communities remain safe from crime and coercion? How can the gap between the police and the poor be narrowed? What other options do slum residents have for keeping their families and property secure? Check out these reports from four cities in the Global South -- then join the conversation on URB.im.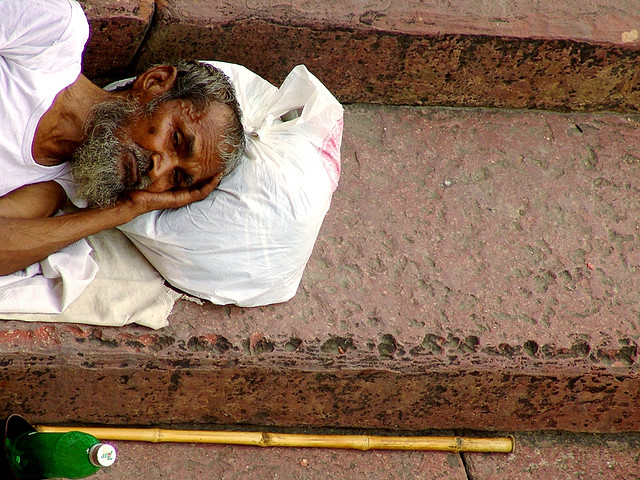 Mumbai's homeless face daily safety concerns, starting with their proximity to speeding traffic and their vulnerability to crime. The homeless are also harassed by the police, who force them to pay bribes to avoid being thrown out the area. Alternative Realities, an NGO that advocates on behalf of Mumbai's homeless, runs a diverse set of programs to educate the homeless on their rights, to build leadership and representation among their population, and to give them opportunities to improve their day-to-day lives. The organization trains homeless leaders to raise their voice on pressing issues, sets up homeless libraries, publishes a homeless newspaper and organizes "Friday nights out" as an opportunity for Mumbaikers to meet with pavement dwellers. The challenges and needs remain complex, and NGOs like Alternative Realities will need the backing of the state to make real progress on gaining secure shelter and improving livelihood prospects, health and education for Mumbai's urban poor.
Security is a major problem in Jakarta, a city where half of the population is crammed into slums, and threats range from street crimes to fires. The new governor's administration is now trying to reactivate the traditional method of Siskamling (shortened from Sistem Keamanan Lingkungan, or Neighborhood Security System), which was once popular among citizens. Siskamling is a community-based security system where citizens protect their own neighborhoods by doing night watches and creating security plans. The goal is not merely to reduce the high crime rate in the neighborhood, but also to improve communication amongst residents and build community discipline.
Evidence shows that informal settlements tend to have higher criminality compared with more developed areas. Iztapalapa demonstrates this relationship, given that it has Mexico City's highest levels of both poverty and crime. In response, the local government has developed a preventive exchange strategy to address the culture of violence and citizens' mindsets. Children exchange toy weapons for creative and educational toys; for adults, real weapons can be exchanged for money. But challenges remain: Preventive policies must include key decision-makers in order to really change mindsets and thereby change crime rates as well.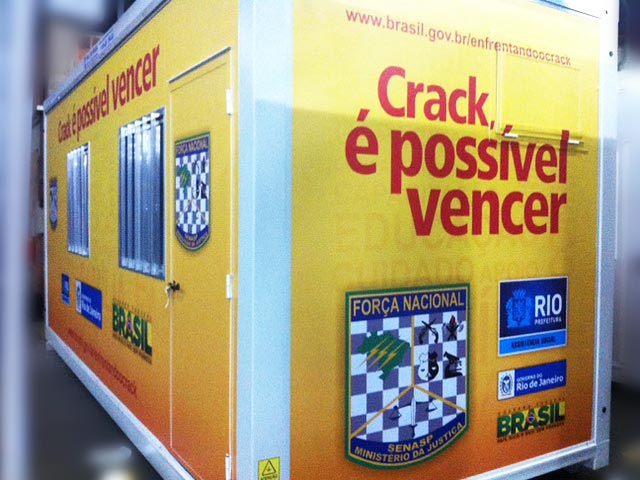 The Santo Amaro favela tells a powerful story about the politics of crack in Rio de Janeiro. For years, the favela was controlled by the Comando Vermelho, an armed drug trafficking group with roots in the prison system. It used military weaponry such as assault rifles, and fought with rival groups over communities that serve as trafficking safe-havens and, increasingly, drug consumption markets. Then, the Pacifying Police Unit project, a progressive anti-drug partnership between the federal, state and city governments, intervened. In one day, approximately 200 crack users were placed in treatment centers, many of them women and young children. Almost overnight the streets were clean, patrolled by federal pickup trucks, and in the middle of the plaza stood a freshly-painted shipping container office emblazoned with the logo and slogan of the federal government's new anti-crack initiative: "Crack. You can beat it." The federal government has committed to spending U.S. $120 million on anti-crack programs in the city and a great deal more (U.S. $2 billion) throughout the country by 2014.
From Friday nights out in Mumbai to weapons exchange in Mexico City and night watches in Jakarta, these initiatives demonstrate that security can be improved in the Global South informal settlements. Share with us other ideas to ensure safety in informal communities, and visit us at URB.im to learn more.
Photo credits: Saad Akhtar and Rodrigo Bethlem