What leapt to mind when you saw this title? Coffee? That checks in at about $3 per pound, at best. Oil? None of that here. This year The Urban Village, a new brand-name fashion business that I'm helping to get off the ground, has come up with a new, ideal answer: luxurious mohair-silk scarves.
I gave our team a compelling problem that reflects a deep-seated challenge for many developing countries: try to create as much employment at the highest possible wages for rural women. That would be a challenge anywhere, but there's more. Try to accomplish this in land-locked Rwanda, home of some of the highest-priced air freight in the world. And do it in Bugesera district, the very epicenter of the genocide and home to immense human suffering.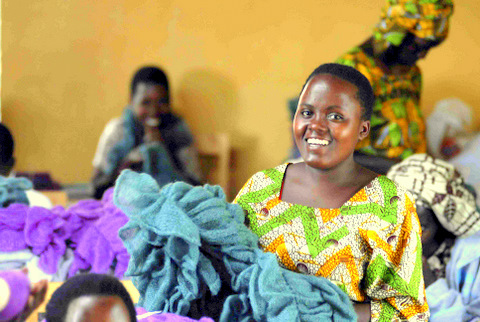 I've been fascinated for years by the cost of products and the fall - but for very recent history - of commodity prices over the last couple of hundred years. Basing economies on natural resource wealth, it seems, is often a recipe for poverty. Countries that rely on pulling wealth out of the ground, the ocean, or the forest invariably end up getting poorer. Worse yet, in the grab for wealth that follows, corruption and chaos ensue. Look no further than the excellent book, The Bottom Billion, for insights about how this occurs. In sum, when people grow up thinking wealth is something naturally occurring, they rely on it, fight for their share of it, and as prices fall, conflict erupts.
What's needed instead in poor countries that have relied on natural resource wealth is industry. The focus of this type of business should be products that - in their making and marketing - foster the knowledge necessary to encouraging and creating self sustaining manufacturing. These products can be easy and relatively inexpensive to make, but their value to consumers should be high. These items also need to have a value to the producer, both in earned income and in imparting the knowledge I refer to above. Israel figured this out ages ago: one of its top exports are bikinis! These seemingly insubstantial clothing items weigh in at a slight 80-100 grams, but there's nothing slight about their prices, ranging from $30 to well over $200.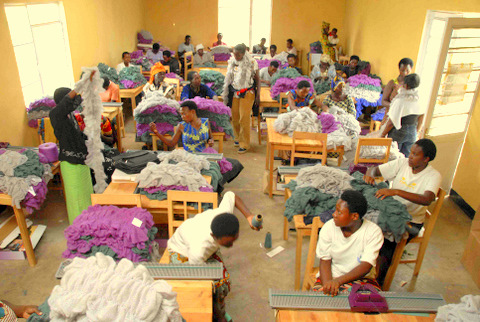 That same knowledge can in fact be embedded right into products, and that's exactly what The Urban Village team is helping poor Rwandan women do. The chain starts with the market and marketing. In an effort to find a great product with a good story, one of our sponsors began reaching out to various designers who might be interested in working on a project to benefit the poor. Whitney Port, personality and fashionista from the hit MTV show "The Hills" and star of her own new series, "The City", was excited about the idea and agreed to work on bringing scarves into her fashion line, Whitney Eve. Together with our team and the women in Rwanda, she designed the scarf while we identified a mohair source in South Africa. Then, while Whitney's team worked out how to market the scarf, our team of 80 women, on the ground here in Rwanda's Bugasera district, worked together to produce the scarves on manual machines. For most of these women, it was the first time they have ever earned an income.
At the end of the process, there's a good amount of commodity - in the form of labor, materials, and transport - that goes into each scarf. These scarves have a retail price of $85, a good value for the consumer, but at this end, the knowledge of product design, branding and marketing reflects the real value. What is created is not only wealth for rural Rwandan women, but also - and most importantly - the knowledge in business and self-sufficiency that's essential to creating broader and more consequential wealth - prosperity.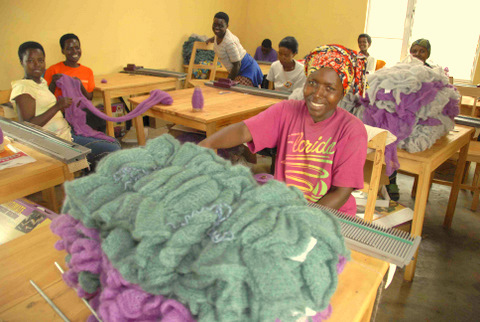 FOLLOW HUFFPOST