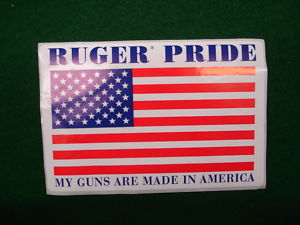 When Omar Thornton decided to open fire on his co-workers earlier this week, he used a local product for his killing machine: an SR9 high-capacity pistol from Southport, Connecticut's Sturm, Ruger & Co.
During a chilling 911 call, Thornton describes the handgun he used as a Sturm, Ruger SR9 pistol equipped with a high-capacity ammunition magazine. He told the 911 operator that pistols were his "favorites." The SR9 is a prime example of the high-capacity, compact pistols specifically designed for concealed carry currently being aggressively marketed by Sturm, Ruger and other handgun manufacturers.
In its 2010 catalog, Sturm, Ruger describes the SR9 as a "reliable partner" that is "perfectly sized to be comfortable and controllable with a slim, ergonomic grip... The SR9 packs all of the features required by today's most demanding shooters...." Sturm, Ruger announced in late July 2010 that the SR9c, the most compact version of the SR9, had been named the Shooting Industry Academy of Excellence "Handgun of the Year."
In a July 29, 2010, conference call on its second quarter earnings, Sturm, Ruger President and CEO Mike Fifer told analysts, "Well, I think the hardest gun to get in America right now is our SR9 compact. And this is a gun that just won the Handgun of the Year... So there's nothing like new products to generate demand."
From U.S.-purchased assault rifles helping feed the violence in Mexico to high-capacity pistols like the SR9 used in mass shootings, today's gun industry innovates almost exclusively to enhance lethality.
FOLLOW HUFFPOST