If you haven't heard, Valentine's Day is this Friday, and any store I've been in recently reminds us to commemorate the day with chocolates, flowers, and other symbols of our love (larger-than-most-humans-stuffed-teddy-bear, anyone?). Those in love may go out on the 14th or do something special to celebrate their love this time of year; those without lots of love in their life may yearn for it especially so during this time that can feel lonely witnessing all the other public displays of affection.
It's been said that "when it comes to love, there's no greater love than what a parent has for their child." So today, I get to share an amazing true love story with you -- largely a story of refusing to give up hope for a child.
Hope Hundley is an only child whose parents are both gone. She was longing for a child of her own living in L.A. working with children. Living true to her name, she was giving "hope" to abused & neglected kids as a clinical social worker. She moved to Seattle to be with her fiance, and just one week into moving to a new area something devastating and life-changing happened.
Hope was diagnosed with an aggressive breast cancer. She had surgery to remove the tumor, and while it hadn't spread, it was recommended she do chemotherapy for four months.
Here's the truly heart-stopping part: the chemotherapy could ruin her chances of having a child. All "hope" was shattered. Her oncologist connected her to a fertility specialist at the University of Washington and she was going to do egg harvest.
On page 97 of my book Cancer with JOY, I share the following helpful link from the American Cancer Society to provide you with more information on options for "Preserving Fertility in Women."
When I talked with Hope on the phone I could really feel her deep desire for a child of her own! This incredible woman had devoted her career to giving so much "hope" helping other children, and as the time drew near for her to have her own family, suddenly that window of opportunity was closing unexpectedly and rapidly!
Thankfully Hope had a spiritual Mom, Judith Star Medicine, back in New York, who was connected to an alternative healing community. Judith, having just finished attending cancer treatments for the same exact cancer with another one of her spiritual daughters, connected Hope with Jeffrey Yuen, a master Chinese herbalist.
After consulting with Mr. Yuen, Hope decided not to proceed with the chemo, which could ruin her fertility, but she had to promise her oncologist she would do radiation.
Hope's husband is a colleague of Dr. Mary-Claire King whose work includes identifying the BRCA1 gene responsible for inherited susceptibility to breast cancer. Hope was tested and discovered she did not carry the BRCA1 gene.
Knowing the clock was ticking, Hope began flying back and forth to NY to see Mr. Yuen.
Mr. Yuen said her 'body looked like a famine victim because she was so starved for nurturing.'
She had been giving, giving, giving (which many readers will relate to), but had failed to nurture herself. Dr. Yuen took Hope off of wheat, dairy, and sugar.
In addition to dietary changes, Hope took herbs, and proceeded with radiation treatments. The radiation techs could not help but comment on the irony of her name. They would say, "Here comes Hope!" (I heard similar things being a woman named Joy who was diagnosed with stage four cancer in my 30s!)
This love story has an extremely happy ending! In November of 2012 Hope was able to get pregnant, and her adorable daughter Rysing Sarai (Hebrew for Woman of Nobility) was born in August of 2013!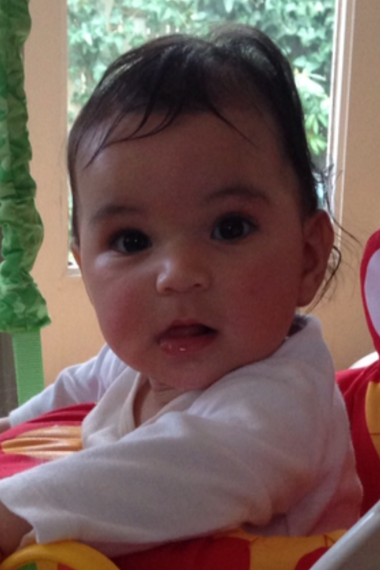 Hope wanted to share her story of clinging to hope above all else that she would beat cancer and realize her ultimate dream to have a child of her own after treatment. We want this story to inspire you to have hope during your cancer battle too!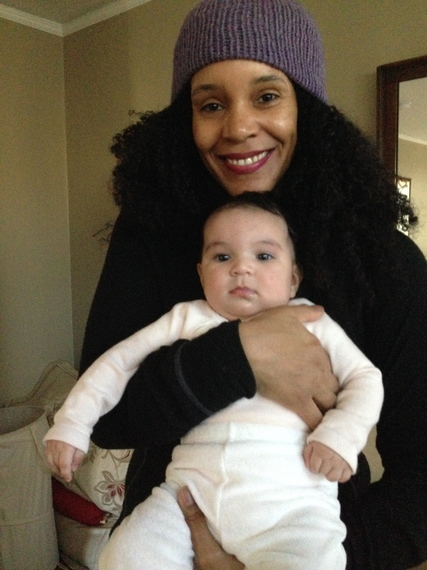 In Cancer with JOY, I share a chapter filled with more inspiring stories of others, and how they too faced "Cancer with JOY." My theme throughout this book is while no one's happy they have cancer of course, you can have cancer and still be happy! On pages 42-45 I share the story of Cristy Norwood, who was already pregnant when she was diagnosed with cancer. If you know of someone pregnant with cancer, or are pregnant while facing cancer yourself, please check out "Hope for Two: The Pregnant with Cancer Network at pregnantwithcancer.org.