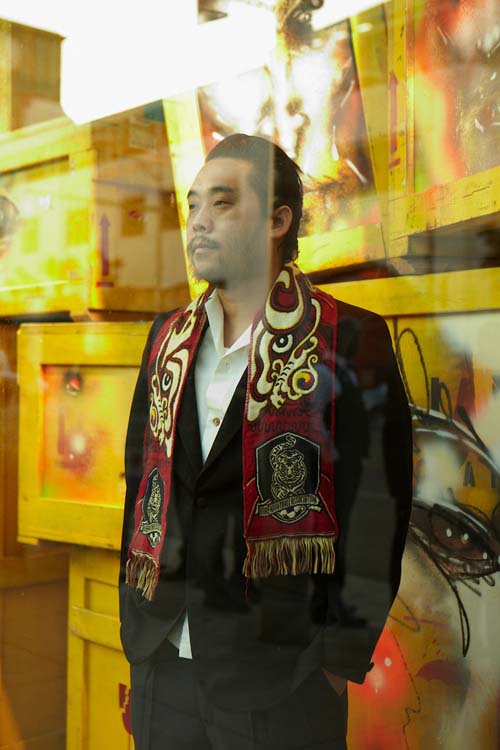 When I first saw the title of David Choe's forthcoming show, I laughed. Nothing To Declare seemed like such an oxymoron to describe Choe and his work. As one friend put it, "This guy has absolutely no filter when it comes to saying what's on his mind, its like diarrhea. But that's David and that's his art."
Choe is a prolific artist. He's taken every single life experience he's had to fuel his creativity and make art. His works seem to stem from pure and authentic creative impulses. They show flashes of madness and feverish savagery while at times still conveying a very delicate touch. Some works are even vaguely reminiscent of Francis Bacon.
To attempt to categorize Choe would be difficult, but art brut, the label created by French artist Jean Dubuffet, comes to mind. Dubuffet focused on the art of insane asylum patients, who were self-taught with little thought of social opinion and hardly any contact with the mainstream art world, though the latter is hardly true in Choe's case. And though his use of mediums ranging from spray paint to watercolor to urine to his own blood could be viewed as "insane," it shows his range of technique and intensity.

After six-years of neglecting the town he grew up in, Choe has decided to return to Los Angeles. And to mark the occasion, Steve Lazarides, of Banksy fame, has taken over the former Anthropologie space in Beverly Hills and filled it to the brim with his works.
From the Double Rainbow Ice Cream Shop on Melrose to an 8,000 sq ft. storefront on Beverly Drive, and Lazarides at his side, Choe has come a long way. Welcome home, we missed you.
David Choe: Nothing To Declare
320 N. Beverly Drive, Beverly Hills, CA
Show runs from: April 23-May 23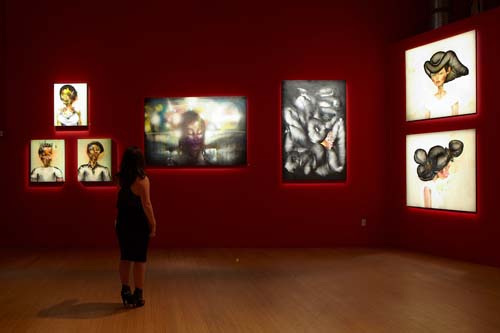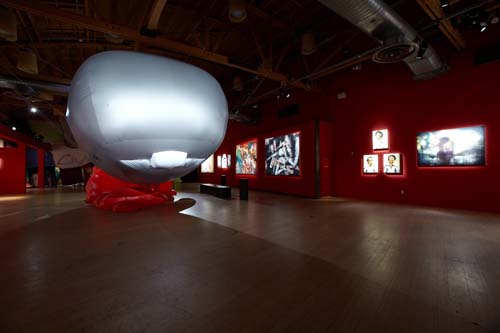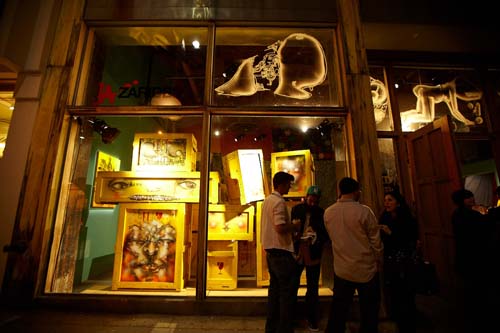 Follow Joy Yoon on Twitter: www.twitter.com/Joy_Yoon