Gone are the boy bands and girl groups of yesteryear. 2010 may as well be dubbed the year of the SSS - that's single, sexy, singer.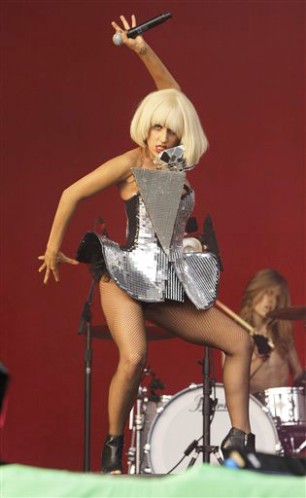 Just take a look at this year's top artists, according to Billboard:
1. Lady Gaga
2. Taylor Swift
3. Eminem
4. Lady Antebellum
5. Ke$ha
6. Usher
7. The Black Eyed Peas
8. Justin Bieber
9. Rihanna
10. Drake
Eight of the top ten musicians are solo acts. And the same goes for the top ten songs of 2010 - eight are by SSS's!
TJ Taormina, co-host of Z100's "Elvis Duran and the Morning Show" in New York, says there's a reason that SSS's are dominating the charts: "The ability to market and brand yourself in today's social media world is such a great tool for becoming a successful solo artist. A solo performer can connect with their biggest fans at any minute. It gives fans an even bigger emotional connection to their favorite performers than ever possible years ago. That coupled with the fact that they're making music people love is an equation for success." Taormina may be on to something. The celebs with the most followers on Twitter, according to Twitaholic.com, are Lady Gaga, Britney Spears, and Justin Bieber. Katy Perry and Taylor Swift also take the eighth and ninth spots, respectively.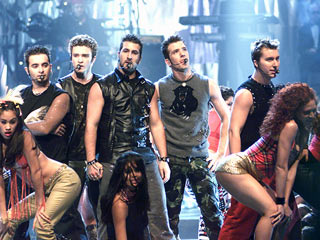 But JD Klipper, manager of Washington, D.C.-based indie-pop/rock band Middle Distance Runner, says for record companies it all comes down to one thing: cold, hard cash, "If a record label needs to develop and groom a group, as opposed to a single person, costs can fluctuate. Keeping a group of people on the road, wardrobes, accommodations, per diems and such can be really expensive." Klipper contends that it'll take an economic upswing for music execs to start investing in singing groups again, "[boy and girl bands] were big and successful when record labels were more lucrative, so until that changes, we might be seeing more solo artists."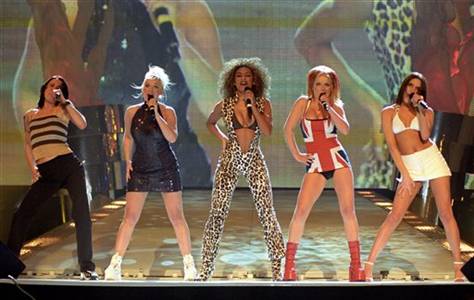 So will we ever party like it's 1999 once again - when groups such as the Spice Girls, the Backstreet Boys, and N'Sync ruled the charts? Well, we may not want to say "Bye Bye Bye" to them just yet. The New Kids on the Block and the Backstreet Boys teamed up for a well-received performance at the American Music Awards back in November. And Taormina says, "NKOTB and BSB are doing concerts and they're selling lots of tickets. They may not be the most popular topic of conversation everywhere, but they certainly couldn't fit their cash into one briefcase."
Plus, even though the Jonas Brothers really hit their peak in 2009, they still sold plenty of records this year too. But that was before they took a break so Nick Jonas, the youngest bro in the band, could do the inevitable - become a SSS.
Originally appeared on Starpulse.