Shining Star -- Sandra Bullock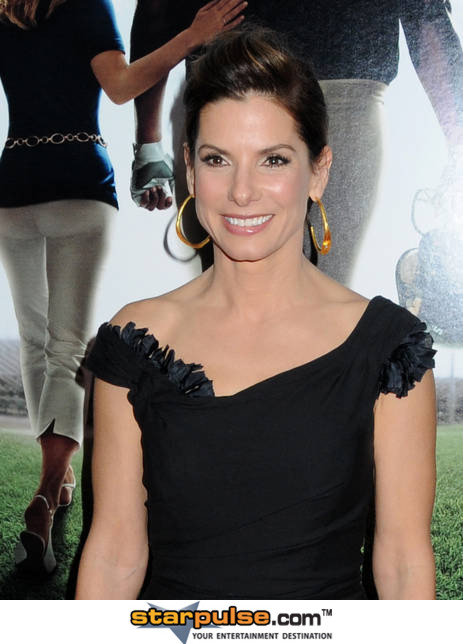 Saint Sandra to the rescue! Sandra Bullock is becoming the fairy godmother of natural disaster relief efforts.
According to The Blind Side star's rep, this week Bullock donated $1 million to the American Red Cross to help victims of the earthquake and tsunami in Japan. The non-profit issued a statement calling Bullock's bucks, "vitally important as the Red Cross works to provide critical assistance and essential relief items in this time of urgent need for so many people in Japan."
And while many celebs step up and donate massive amounts of cash to charity, Bullock does it time and time again. Last year, the 46-year-old Oscar winner gave a cool million to Doctors Without Borders following the earthquake that hit Haiti. And she's given tons of dough to help rebuild New Orleans since Hurricane Katrina wreaked havoc in 2005.
Nice to see a Hollywood heavyweight donate some major moolah when it really counts.
Falling Star -- Vanessa Hudgens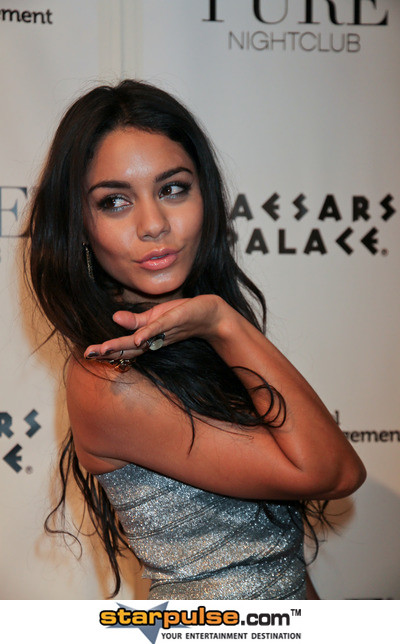 If Vanessa Hudgens was taking a class in online privacy, the High School Musical star would surely be failing. Looks like someone needs to get her apparently vast collection of personal photos, -- OK, make that VERY personal photos -- in check.
The actress, 22, had a third set of naked pics leaked to the web this week. Other naughty photos of Hudgens surfaced in 2007 and 2009. Some of the latest batch of XXX-shots include someone (who appears to be Hudgens) smooching another woman and exposing some super private areas to the camera.
Here's the kicker: all the revealing images just happen to be timed to the release of Hudgens' projects. Her latest movie, Beastly, was released earlier this month and another film, Sucker Punch, lands in theaters next week. But the baby-faced brunette's lawyer has an explanation! Christopher Wong said in a statement, "whoever got hold of these private photos seems to be intent on illegally leaking them out over a long period of time." Got that?
The FBI is reportedly investigating the latest round of sexy snapshots. TMZ writes that a hacker may be responsible for cracking into Hudgens' email account, along with the accounts of several other starlets. But why would Hudgens, after facing this X-rated dilemma twice before, even have such pics on her computer in the first place?
Now, no one likes blaming a potential victim, but it might be wise for a celeb such as Hudgens to try locking up ALL her intimate photos and throwing away the key. Or better yet, maybe quit exposing her lady parts on-camera all together.
SUBSCRIBE AND FOLLOW
Get top stories and blog posts emailed to me each day. Newsletters may offer personalized content or advertisements.
Learn more