Shining Star - Steven Tyler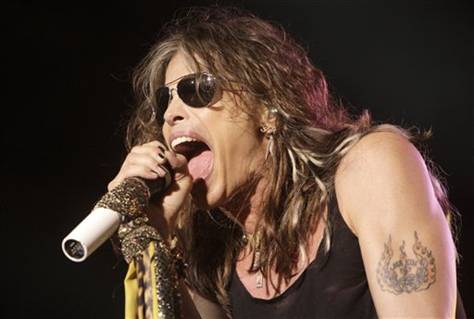 Perhaps taking a cue from one of his band's most famous songs, Steven Tyler is showing some "Sweet Emotion" on American Idol -- and proving those nasty naysayers wrong.
The Aerosmith frontman made his judging debut this week on FOX's aging singing competition (full disclosure: I work for a FOX station). And the results, maybe surprisingly, were rock-star worthy.
A headline on ABCNews.com read: "Steven Tyler Clearly the Star as 'American Idol' Premieres". The Palm Beach Post asked, "Steven Tyler, where ya been all my life?" And MTV.com declared: "Steven Tyler Leads a Night Full of Highlights." The entertainment site, TheHollywoodGossip.com wrote of the mouthy singer, "[Tyler] brought energy to each audition, occasionally jumping in to sing (well, scream/howl) with contestants... He wasn't sappy like Paula or mean like Simon. Tyler was simply unique and entertaining."
It was just a few months ago that the hate-o-rade was being drunk by the gallon. Shortly after Tyler and Jennifer Lopez were announced as Idol's new judges, singer Kid Rock told Entertainment Weekly that Tyler's decision was, "the stupidest thing he's ever done in his life." A November Rolling Stone article stated, "There's still a couple of months to go before Steven Tyler debuts on "American Idol", but the world is already impatient to view the carnage."
The new tune the critics might be singing about Tyler on Idol? "I Don't Want to Miss a Thing."

Falling Star - Holly Madison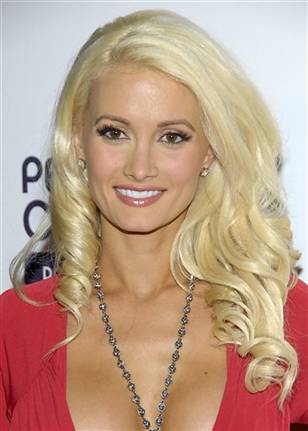 Holly Madison's employer thinks she's a little too hefty, and she wants the whole world to know about it!
Hugh Hefner's former gal pal has been shaking her moneymaker(s?) in Vegas as the star of the burlesque act "Peepshow." But this week, the blindingly blonde star told RadarOnline.com that the show's producers asked her to drop a few pounds, saying, "It was a shock to me when they told me to lose weight."
Now no one's saying Madison should weigh the same as those marshmallow Peeps, but come on -- in a "Peepshow" it's your job to look hot. Seriously, no one's checking out Madison's production to see her acting abilities on display. But the Playboy pinup stands by any extra poundage she may be packing, telling Radar, "I just feel like I market myself as a sex symbol. I don't market myself as a fitness model or a professional dancer, so I feel like the way I look is fine!"
Madison, 32, may want to scale back on her troubles on the scale -- it's never too smart to bash the people who are cutting you a check. And it just so happens that the weighty complaints are coming right before the second season premiere of her E! reality show, Holly's World. In other words, the only thing that really might be weighing Madison down is her need for some extra buzz before her T.V. show debuts.
Originally appeared on Starpulse.com.
SUBSCRIBE TO & FOLLOW ENTERTAINMENT
THE spot for your favorite fan theories and the best Netflix recs. Learn more