Congrats, Beavis and Butt-head (even though I'm still not sure who's who)... you both have the distinct honor of being the first animated "Shining Stars"!
The grunting and cackling duo are making quite the comeback -- returning to MTV, the channel that made them famous back in the 90's. The cable network announced that the perpetually immature pair would be featured in new episodes of their self-titled series that are set to air this summer.
Could a show that was a hit 20-something years ago rise to the top once again? This could potentially be the greatest reappearance since American Gladiators! Oh wait, that lasted like three episodes. It could be bigger than the remake of Melrose Place! Yikes, that one's gone too. Well, at least the producers behind Beavis and Butt-head don't have to worry about their show's stars aging.
Falling Star -- Charlie Sheen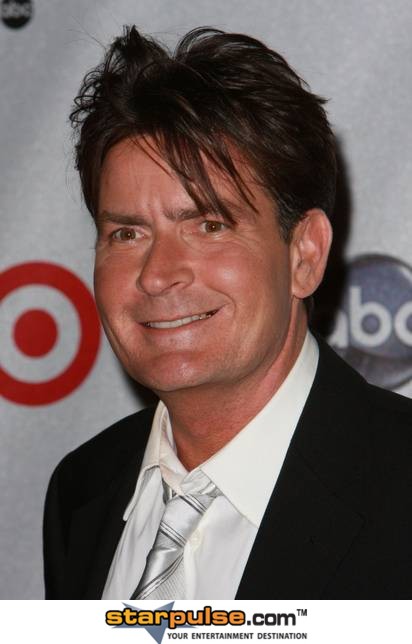 You may have had a nutty week, but nothing, seriously nothing, compares to the kind of seven days Charlie Sheen's had. Let's review, in this handy "How Sheen Became This Week's 'Falling Star' Timeline":
1. Two and a Half Men star goes to the hospital last week following a reportedly crazy shindig at his house.
2. Publicist contends aforementioned hospital visit is for "abdominal pains".
3. Porn stars at Sheen's get-together claim massive drug use and that Sheen talked of purchasing a home for a bunch of his, ummm, favorite females to live in.
4. Reports state that Sheen is entering rehab. Friends/family/fans breathe a sigh of relief.
5. Sheen's PR people confirm he's going to rehab... at home. Sigh of relief from friends/family/fans turns into a collective, "d'oh!"
And that timeline's not even including a bunch of other pesky details -- including talk of Sheen's family trying to get a conservatorship, or the fact that Sheen apparently wrote one of his lady friends a check for $30K during all this mayhem, or even reports that he wanted to start a porn company.
So next time things aren't going your way, just think of all the bad stuff Charlie Sheen packs in to a mere week! You'll feel better about your troubles... I promise.

SUBSCRIBE TO & FOLLOW ENTERTAINMENT
HuffPost Entertainment is your one-stop shop for celebrity news, hilarious late-night bits, industry and awards coverage and more — sent right to your inbox six days a week. Learn more