From the telling of it, you would think that the notion of "crowdsourcing" was borne just a few years ago with the explosive growth of Wikipedia, the new age poster child for crowdsourcing. With that first groundswell crowdsourced success story, companies fell all over themselves to launch crowdsourcing projects from asking audiences to create ad campaigns or logos and or new products.
Yet, it's helpful to put the notion of crowdsourcing in perspective by recognizing that everyday "Judy Consumer" was engaging in crowdsourcing way before Internet. In fact, for decades, Judy Consumer drew on her networks, "her crowd," to tackle tough challenges together as a group. It was Judy Consumer who championed bake sales to raise funds for local programs and it was Judy Consumers like Lee Ducat, Carol Lurie and Ellen Silver who "crowdsourced" their way to help fund a cure for diabetes by founding the Juvenile Diabetes Research Foundation. These and many other "crowdsourced" efforts have benefited our society in countless ways and for countless decades.
Now while the depth and breadth of these real world "crowdsourced" efforts have always been inspiring, what really exciting now is how the new digital technology is significantly expanding how crowdsourcing done right can yield benefits to Judy Consumer never before possible. Let's look at a few, albeit very different, "crowdsourcing" examples done right.
The Huffington Post is arguably the most successful and profitable crowdsourcing experiment of all time. Its platform enables a wide variety of voices from experts to "Judy Consumer" (like me) to compete on an equal playing field so that the best can rise on its own merit. Importantly, this is a crowdsourcing initiative that lets the widest diversity of ideas and causes get visibility and attention. Through the Huffington Post, many worthy causes and important issues have been able to gain "crowd" support.
Netflix used crowdsourcing to allow a diversity of people to develop a better recommendation system with a heavy $1 million prize. What's unusual and really interesting here is that despite the competitive nature of this program, towards the end of the competition, a few different groups all tacking the problem ended up partnering so that they could all benefit. It is noteworthy that in this "crowdsourcing experiment", the usual cutthroat competitive battle where winner takes all - gave way to an "uber" crowdsourced collaboration effort one rarely sees, especially with such a high prize. In fact, according to the New York Times,, this crowdsourcing success gave Netflix the confidence to launch a second contest where they are looking for a better profiling system
Ushahidi (means "testimony" in Swahili), was initially developed to map reports of violence in Kenya after the post-election fallout at the beginning of 2008. It has since evolved to be a free, open, crowdsourced project with developers from Kenya, Ghana, South Africa, Malawi, Netherlands and the USA working on an emergency response technology platform for use by organizations that need to deliver immediate aid to stricken regions. In this case, the "crowd" or local people are able to input information about conditions on the ground via SMS, email or web. Then the organizing relief agency can visualize the information on a map or timeline for an accurate way of aggregating information and assessing most urgent needs - sorta like a digital triage process. By enabling relief organizations to collect information from local populations (a.k.a. the crowd), this form of crowdsourcing can quite literally save lives.
Ice.com is a popular, family run online jewelry site that offers fashion jewelry, competing against gargantuan competitors like Amazon or Zales. Yet, this company decided to apply crowdsourcing principles very differently versus its competitors who typically use a "most popular" crowdsourced recommendation system. Ice.com introduced a crowdsourced recommendation system that identifies which products women themselves reported as having received a lot of compliments. With this innovative crowdsourced filter, women can not only choose a "most popular" product, but they can also choose products that the "crowd" told them got lots of kudos. It's a clever turn on crowdsourcing's ability to help consumers make product selections.
The Peer Water Exchange, a crowdsourced project of Blue Plane Network, is a global clearinghouse where communities can share information about water solutions and connect with others to help fund and implement grassroots water projects. More than 60 agencies around the world have used Peer Water Exchange to improve the water supplies for more than 300,000 people, (read more from CNET)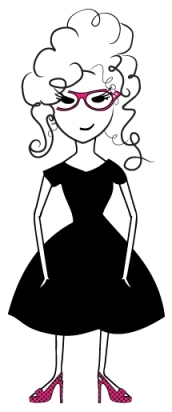 As crowdsourcing evolves from its early, real world days where people like Lee, Carol and Ellen crowdsourced their way to find a cure for Diabetes, to a place where digital technology gives crowdsourcing new expansiveness; the promise of digital crowdsourcing holds much potential to improve the lives of millions.
FOLLOW HUFFPOST