It's no secret that the first three months of a new relationship are the most exciting. Everyone is their best behavior. During this honeymoon period, singles learn the art of perfection when it comes to dating.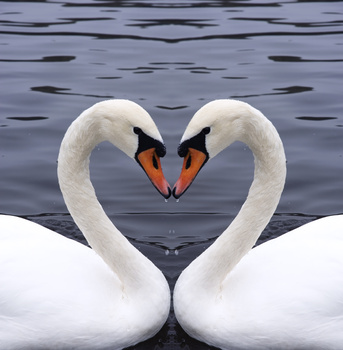 So what happens in a relationship when you get a little "too comfortable?" Too often, both the excitement and passion disappear at the first sign of a bump on the road. Especially now with the economic climate, relationships and matters of the heart have been known to fizzle out.
Your options are simple. Either shape up your dating skills and continue courting from your first date to forever, or go out and start all over again.
Here are my 5 tips for mate dating that will keep your relationship alive and well.
1. Create a Date Night Every Week. Select a day that you know will not be pre-empted by a football game or mahjong and stick to it.
2. Take Turns on Creating Your Date. Alternate each week as to who selects the outing. Get creative. It can be as simple as dining in by candlelight, to finding events to attend such as comedy shows, movies, plays, or concerts.
3. Pre-Date Night Foreplay. Show some enthusiasm and excitement the day before your date. Leave a love note on your pillow or send a sexy text message in anticipation of your special night. Take out the lingerie that has been collecting dust in your bureau.
4. Memorialize It. Be your own love historian. Bring a camera or Flip video along and take photos of you and your sweetheart at different locations. Upload them to your photo sharing account on Flickr® from Yahoo! or on Google's Picasa™ Web Albums. Upload your favorite shot onto your desktop for quick viewing.
5. Leave the Board Room Behind. If you have had a bad day at work or a presentation with a tight deadline, keep these conversations away from your date night. There's plenty of time to talk about work outside of your sacred evening. Romance requires nurturing and consistency.
The simple ritual of creating a date night can help you become as excited as you did during the first three months of dating, and can last for decades to come.
Julie Spira is the author of The Perils of Cyber-Dating: Confessions of a Hopeful Romantic Looking for Love Online. Visit her at CyberDatingExpert.com

SUBSCRIBE TO & FOLLOW LIFESTYLE
We're basically your best friend… with better taste. Learn more