At first, I was going to title this piece the "10 Best Encyclopedia of Surfing Entries," but, here's the thing: I think they're all good. Every entry in the thing is exhaustively researched, carefully considered for length and significance, and thoughtfully written. I simply couldn't pick the best. I can however pick my favorites, which ends up as a blend of favored surfers and personalities, and a couple esoteric, only-in-the-EOS outliers. Here is a tiny sample, literally about 1.6 percent of the entries currently available on EOS, with many hundreds more in the pipeline. They're in absolutely no particular order.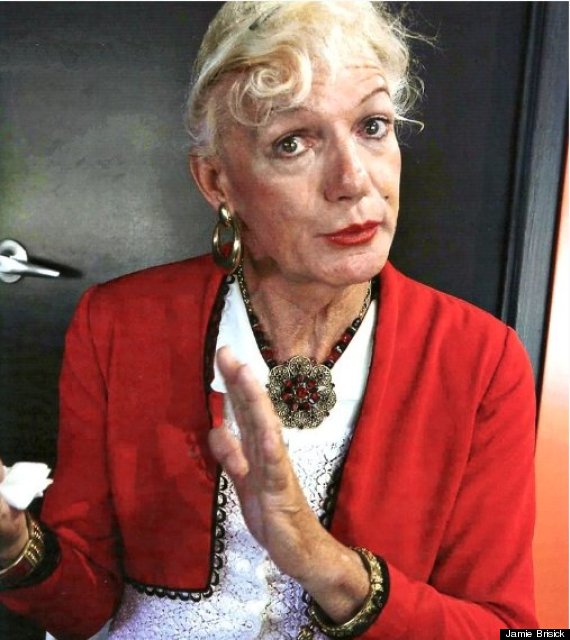 First, Drouyn surfed extremely well, and he rode with style and class right through the transition from longboards to shortboards. Second, Drouyn is no longer. She's now Westerly Windina after undergoing hormone replacement therapy and especially after having sex reassignment surgery earlier this year. It's a fascinating story and the entry features some terrific film clips of Drouyn's irrepressible surf style.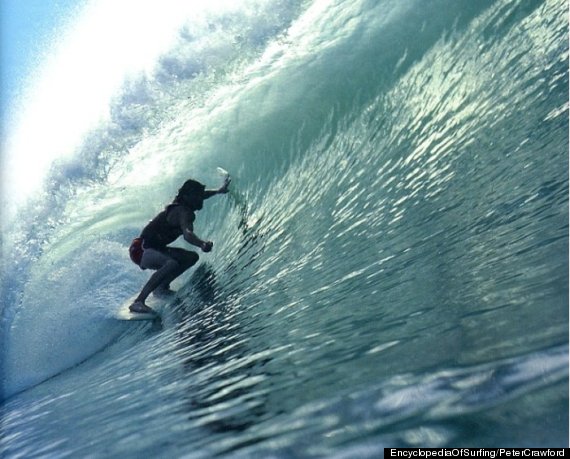 Lynch is hands down my favorite surfer of all time. He established the vertical style of performance surfing we enjoy today, way, way before anybody else even thought of squaring off the bottom and attacking the lip. He's also a reclusive oddball, in the most endearing way.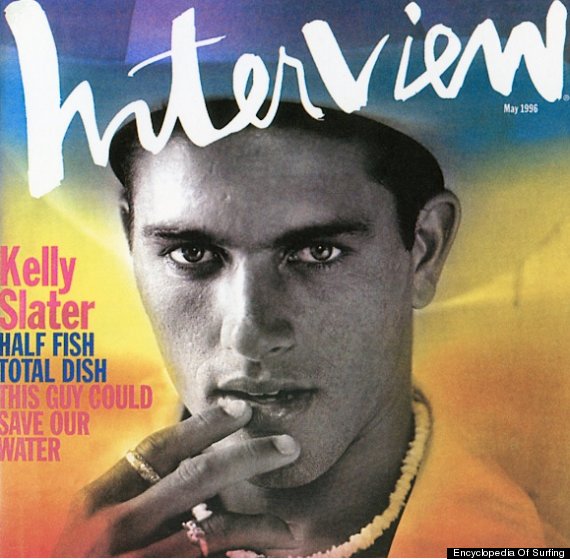 So, he's the best surfer in history, blah blah blah, but what makes his entry interesting is how much more he's touched popular culture than any surfer since, and probably including, Duke Kahanamoku. Slater has reached the rarefied air of mainstream sporting greatness, the first surfer to do so since, well, Duke Kahanamoku. The fact that he's won 11 world titles, spanning parts of three decades will keep him within the "Best Athlete in American History" conversation.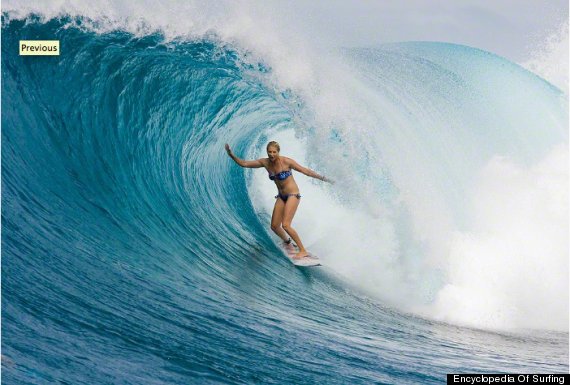 Did I say that Lynch was my favorite surfer of all time? Well, OK, then Gilmore is my favorite surfer of the present. She surfs with unmatched poise, polish, and flow, and is more powerful than 99.99 percent of male surfers on earth. And she's drop-dead gorgeous and she plays the guitar and she speaks with an adorable Australian accent. What else? Oh yeah, she's a five-time world champion.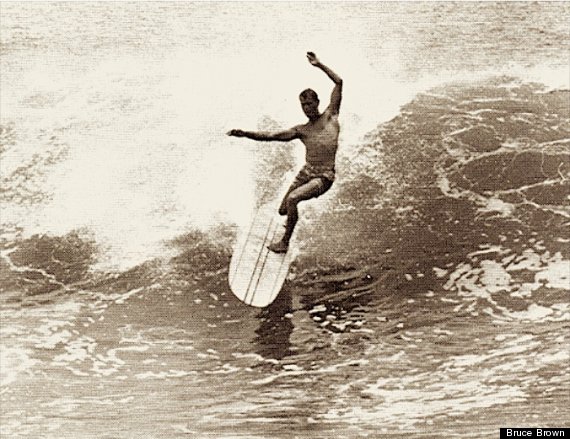 A difficult relationship with surf world fame may have dimmed Edwards' star just a bit, but for nearly a decade in the '50s and early '60s, he was arguably the greatest surfer alive. He was certainly one of the smoothest. Edwards was also one of the first to challenge the neckbreaking tubes of the Banzai Pipeline, and did so on boards that nobody in their right mind would even consider trying to surf at a wave like that today. He's an icon. There's film footage of Edwards gracefully putting his nine-foot noseriders through their paces on his EOS entry, set to a mellow jazz soundtrack, that's an absolute joy to behold.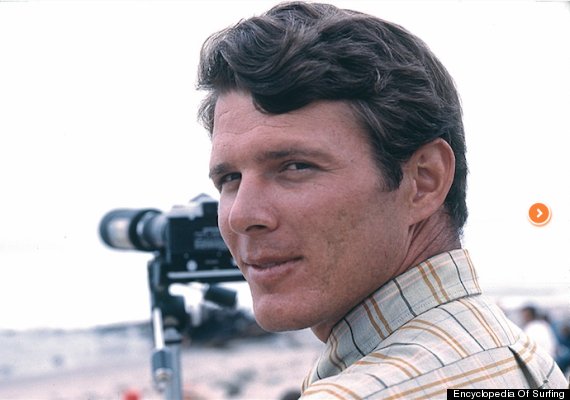 Stoner was the best surf photographer in history. Simple as that. For most of the 1960s he captured the essence and spirit of surfing with a quality and class that has never been equaled. Sadly, Stoner faded away after over-indulging in the LSD scene in the 1970s, first from the surf photography profession, then from existence. He was declared a missing person in 1978, and presumed dead in 1994.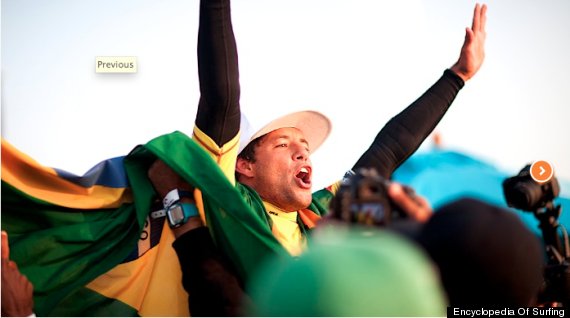 De Souza is a top-of-the-line pro, no world titles, nothing too flashy. One of the best surfers ever to emerge from Brazil, and a tough competitor. What makes his entry so great is its video clip montage. Set to the theme song from Rocky, it makes me smile every time I watch it.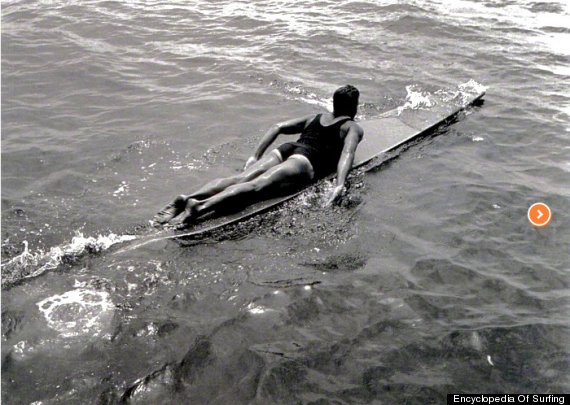 Did I say Wayne Lynch was my favorite surfer of all time? Well, Blake is my favorite personality in surfing history then. Blake is generally credited with establishing what we think of as the modern surfer lifestyle. He hailed from Wisconsin, but spent the majority of his adult life in Hawaii and Southern California, breaking paddleboard records and making immeasurably important contributions to surfboard design. Blake devoted his whole life to surfing, to the detriment of everything else, the blueprint for the contented but lonely surf bum.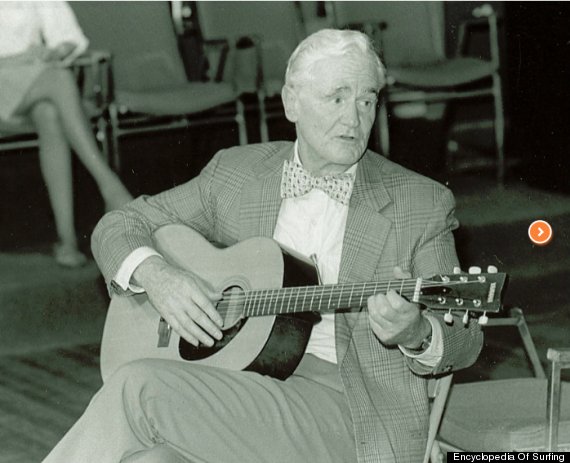 It's an encyclopedia after all. One edited and curated by two refugees from graduate programs in history. Many professional academics surf, there are college degree programs in surfing, and plenty of college courses have been taught that explore pop culture's fascination with surfing.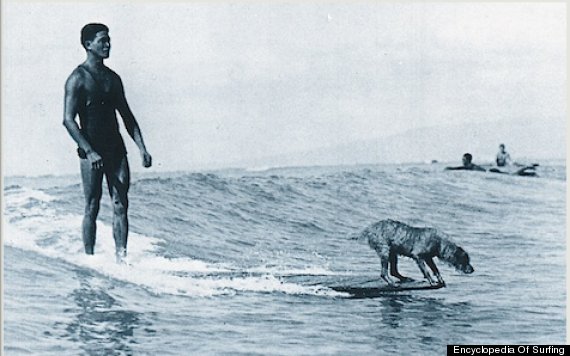 For decades, surfers have propped their terrified dogs on the nose of their boards, and engaged in a bit of interspecies tandem surfing. I don't know. I'm not a dog owner myself, but it's always kind of charming, and this entry just shows how thorough the Encyclopedia of Surfing is.