From a Gay Son to His Conservative Mom: Happy Mother's Day! (VIDEO)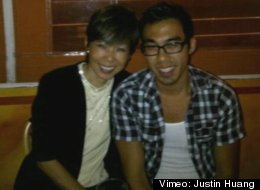 This vlog also appears on my personal site, I AM YELLOW PERIL.
This May 17 I will be making my spoken-word debut in Los Angeles at homo-centric, alongside transgender activist Ryka Aoki and poet Albert Serna. Admission is free, and all are welcome.
Follow Justin Huang on Twitter: www.twitter.com/justinhuang