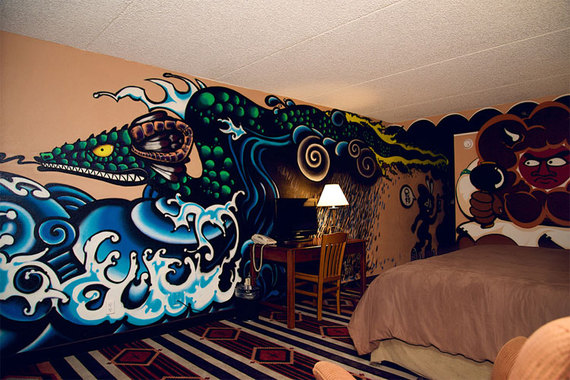 (Photo Credit: Heritage Hotels/Art by Ehren Kee Ntay)
Would your sleep be sweeter if you bedded down in this one-of-a-kind art room guarded by a Yakuza-style mural of Avanyu, the Tewa tribe's deity of water? Or is original pop art by Warhol more to your taste? Or maybe, Victorian run amuk. Whether you're an art connoisseur or not, these over-the-top art rooms will add color and excitement to your dreams.
11 Artsy Hotel Rooms You Need to See
SUBSCRIBE AND FOLLOW
Get top stories and blog posts emailed to me each day. Newsletters may offer personalized content or advertisements.
Learn more