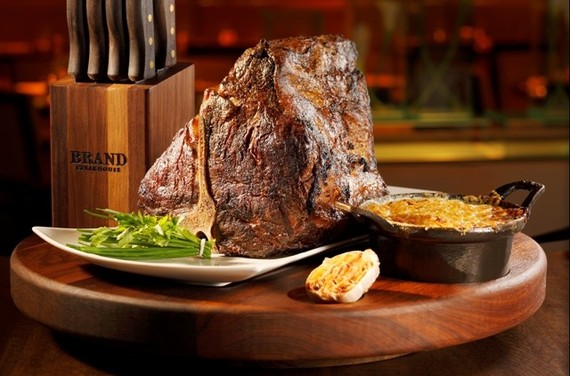 (Photo Courtesy of MGM Resorts International)
If you're binge watching Vikings, Game of Thrones or any other lusty/bloody medieval dramas of the season, then you already know that if the royals aren't brawling or bedding, they're feasting. And they don't bother with utensils either (except maybe a dagger -- that wedding still hurts, GOT). Here's a lineup of equally kingly feasts that you can order in the modern age -- trencher by special request -- and not to worry, there are no bloody surprises in the third act.
Feast Like A Character of Game Of Thrones At One of These 8 Restaurants
SUBSCRIBE AND FOLLOW
Get top stories and blog posts emailed to me each day. Newsletters may offer personalized content or advertisements.
Learn more