Pool butlers? Been done. Poolside hand massage? So 2008. A doggie room service menu? Woof-woof, whatever. Travelers these days are jaded, and with good reason. Hoteliers, innkeepers and even Bed and Breakfast proprietors are making a collective effort to outdo each other with far-out specialized services and customized amenities.
Some are decadent (the in-room bartender), some are high-minded (the art concierge at Rosewood San Miguel de Allende), but the ones that catch our attention are the ones with a high quotient of quirk. We may not utilize the service, but we always like to see hoteliers hit their creative groove. Below, a list of singular services, ranging from yummy to New Age to PETA-tastic.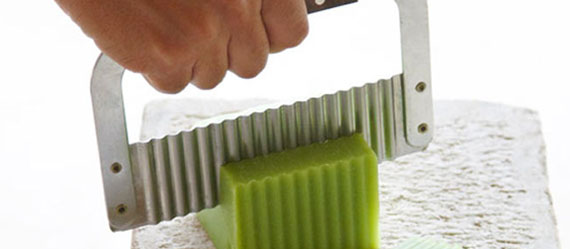 While we doubt the soap concierge at Tides Riviera Maya underwent years of rigorous training, the concept of an expert taking guests through a variety of specially scented soaps available at check-in, then slicing the amenity of choice from large soap blocks, is just the sort of hands-on bespoke touch we appreciate in a boutique luxury hotel. The selection changes seasonally, just like a farm-to-table menu, and might include lemon, chocolate, peach or cinnamon.
Speaking of rigorously trained, shouts to the Lodge at Doonbeg in Ireland for providing onsite genealogists to assist the many people returning to the Old Country in search of ancestral roots, long-lost kin and such-like. Located in picturesque County Clare, this luxury property has seen enough Maeve Binchy-inspired incoming traffic to accept it as a tourism niche rather than mere Yankee whimsy.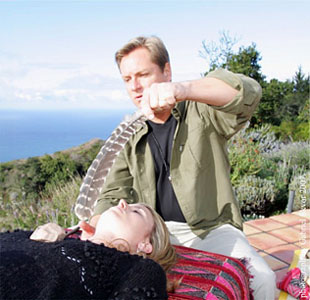 Although plenty of Western US destinations could help point visitors in the direction of a shamanic healer, precious few actually have one on one staff. And in the luxury category, only sister properties Post Ranch Inn and Cavallo Point Lodge provide such an esoteric specialty. Both Northern California hideaways employ the services of Jon Rasmussen to offer guests Luminous Energy Field clearing, Thetahealing and a wide span of other mystical, holistic and spiritual services.
Nothing about the traveling-with-pets craze can really surprise us anymore - not even the news that multiple properties around the U.S. now employee a licensed canine massage therapist to handle spa treatments for their four-legged guests. Of those that do, Hermosa Inn is our favorite because it offers "couples massage" for pets and pet owners. Other special doggie/human services include "dog walk plus dog movie (i.e. Lassie)" and doggie tuck-in at bedtime.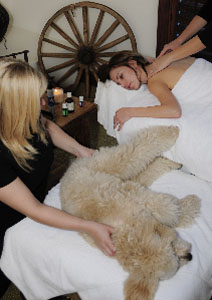 Of in-room amenities, the personalized mini-bar at Grace Hotel in New York City is the most practical indulgence, because anyone who says they don't give into the mini-bar's magnetic pull after a Saturday night out partying in Manhattan is just lying. Grace lets guests pick mini-bar goodies from a 24-hour kiosk at the front desk. Whether you're a "10 Champagne splits and a bag of Gummi Bears" man or a "PBJ bars and Jack Daniels" gal, you'll have it your way any time of night or day.
And rounding out in-room amenities with something absolutely impractical but charming: The Hotel Preston in Nashville offers guests many little comforts upon check-in, including a rubber duckie, milk and cookies, a lava lamp and/or a pet fish. Just because sometimes you want to feel like A) you're five years old, B) you just got out of school, C) you live in the seventies, and D) your mom won't let you have a real pet yet.
By Lena Katz
FOLLOW HUFFPOST