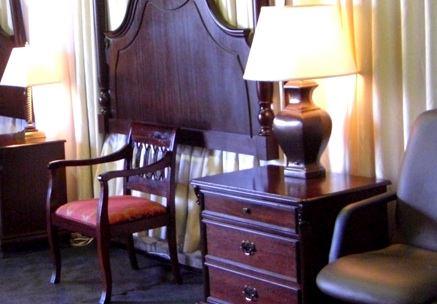 The first blog I ever wrote for the Huffington Post was two years ago for the New Orleans Musicians Relief Fund's ReDefine 8/29 program, so watching it grow into repurposing thousands of items of four star furniture through a collaboration with the Furnishing Our Neighbors Foundation has been inspiring. Starting tomorrow and for every Saturday through 8/29, four star furniture will be available for $8 and $29 in a warehouse behind Rock & Bowl.
Even more furnishings are ahead for the ReDefine 8/29 Campaign thanks to donations from luxury hotels, and the New Orleans Musicians Relief Fund will be reloading our ReDefine 8/29 Download including the song "When the World Was Round" from rock legend Ian Hunter of Mott the Hoople.
Furnishing our Neighbors founder Mandi Thompson describes the campaign as, ""No matter what life throws your way, you will always need a chair."
A chair to sit on and a song to enjoy - that's a New Orleans style welcome home.