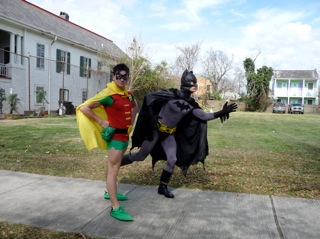 After a week of regaining my bearings, these are the Mardi Gras photos that shook out of our computer. It was a glorious day and the heroic lengths to which New Orleans residents go to entertain one another are enough to cling to in a dark season. I don't have any captions because generally masks are worn for a perfectly good reason. My costume theme was Mother Nature On the Run in the 1970's as an excuse to sing Neil Young all day.
Biggest surprise of Mardi Gras? Faux Barack Obama plays the trumpet. Post Mardi Gras, the Zulu Social Aid and Pleasure Club had a chance to present Real Barack Obama with a coconut in this, the Zulu's 100th year of parading. (My coconut is pictured above a Zulu themed home.)
New Orleans will roll out the welcome wagon again for French Quarter Festival, the Jazz and Heritage Festival and Satchmo Summer Fest in case anyone else is inclined to make it a marathon.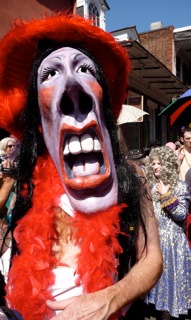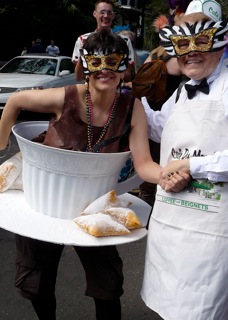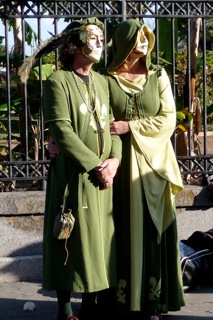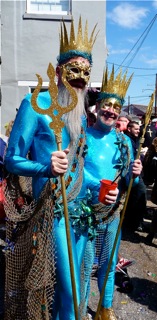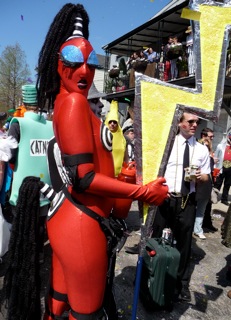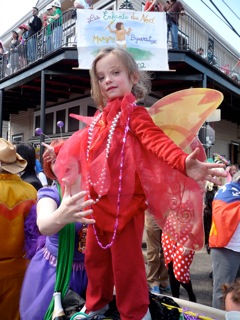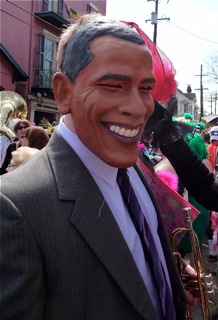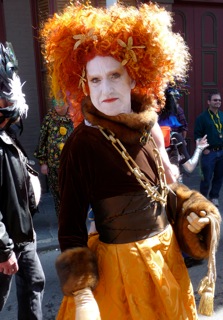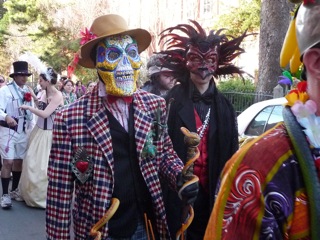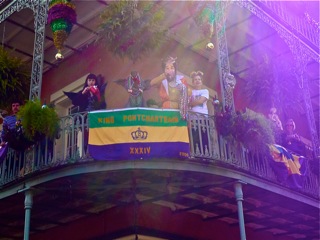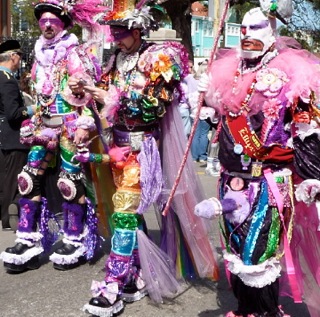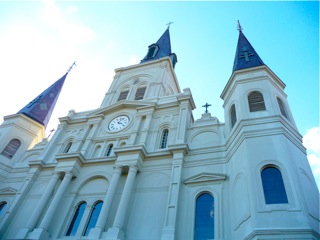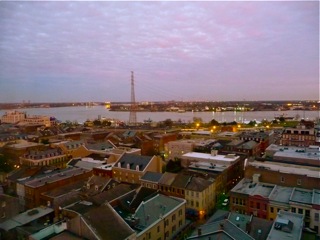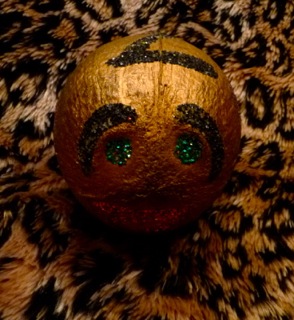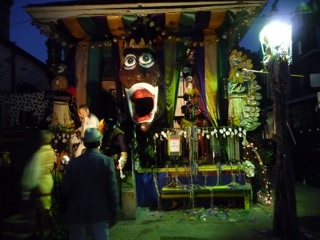 Thanks, as always, to Jeff for his photos.