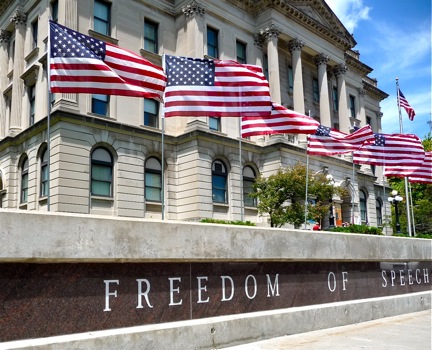 The Coast Guard has responded to a viral video by Judson Parker showing a chunk of Grand Isle beach washed away with what appears to be oil several feet below the sand. Reporter Allison Kilkenny interviewed photographer C.S. Muncy about what he saw on site with Parker, and I reported on our Grand Isle trip at NewOrleans.com. Pensacola councilman Larry Johnson also alleged to MSNBC's Chris Matthews that fresh sand was covering up oil on the city's beaches.
Today the Coast Guard responded with the following statement:
"There is a long-term treatment plan for Grand Isle which includes the collection and washing of oiled sand including buried oil. Part of this plan includes collecting and storing oiled sand in piles for later cleaning. At no time has clean sand been used by clean-up crews to cover or bury oil or oiled sand," said Don Ballard, operations director for the Grand Isle branch.
The press release also states that, "Coast Guard crews throughout the Deepwater Horizon response branches in Louisiana are checking deployed boom and surveying for additional oil deposits after heavy weather moved through the area beginning Sunday, June 27. Heavy winds and waves have blown sand across beaches, burying oil and boom. Reports of damaged and stranded boom have been received from Plaquemines, Terrebonne, Iberia, Jefferson and Lafourche parishes. Crews are beginning a systematic effort to repair any boom that has been damaged. Heavy waves have eroded sand along beaches exposing oil that had been buried by natural sand build-up along the coasts. Beaches in Grand Isle, La., in particular, have had sand eroded away exposing buried oil."
In a major reversal from the new 65-foot barrier around cleanup sites, today the media was invited to observe the Grand Isle cleanup team up close as posted on the Deepwater Horizon Response site. The overall nature of media relations could change in a few days, as the government will take over the website from a conglomerate that included BP, the Associated Press Reports. We're hundreds of miles away from Grand Isle at the Midwestern courthouse where Abraham Lincoln practiced law, so the photo above is the town's Freedom Wall. And as hard as it is to narrow down, my quote of the day is:
"We live in the midst of alarms; anxiety beclouds the future; we expect some new disaster with each newspaper we read." - Abraham Lincoln, 1856
Truer than ever 150 years later. So on this 4th of July, if you have alternative technology ideas, want to volunteer in cleanup or if you've spotted oiled wildlife, call Deepwater Horizon Response Unified Command. Let your voice be heard. One more quote for the 4th:
"I am a firm believer in the people. If given the truth, they can be depended upon to meet any national crisis. The great point is to bring them the real facts." - Abraham Lincoln
• Report oiled shoreline or request volunteer information: (866) 448-5816
• Submit alternative response technology, services or products: (281) 366-5511
• Submit your vessel for the Vessel of Opportunity Program: (866) 279-7983 or (877) 847-7470
• Submit a claim for damages: (800) 440-0858
• Report oiled wildlife: (866) 557-1401
SUBSCRIBE TO & FOLLOW THE MORNING EMAIL
The Morning Email helps you start your workday with everything you need to know: breaking news, entertainment and a dash of fun. Learn more