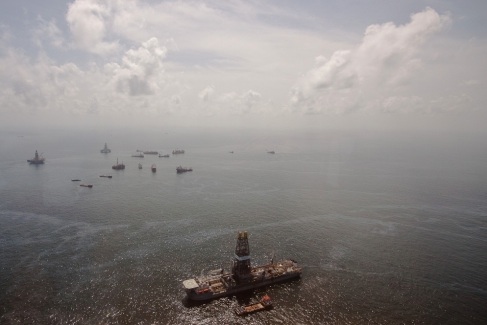 NewOrleans.com Producer Dwayne Fatheree has posted a new gallery of photos and video from his Deepwater Horizon site flyover yesterday. He writes that, "An overflight of the Deepwater Horizon spill site shows that, even with the cap in place, the oil sheen fills the Gulf of Mexico. An armada of ships and drilling platforms surround the catastrophe's center, hoping to maintain the well's seal."
This will be a week of waiting, after Admiral Thad Allen wrote BP on behalf of Unified Command: "I direct you to provide me a written procedure for opening the choke valve as quickly as possible without damaging the well should hydrocarbon seepage near the well head be confirmed." Today White House Spokesman Robert Gibbs said that seepage has been found two miles from the well head, and that the well cap is leaking.
It's been 91 days since the Deepwater Horizon rig exploded, killing 11 workers. The site has leaked well over 100 million of gallons of oil into the Gulf of Mexico, and BP has added more than a million gallons of the dispersant Corexit.
Here's a link to Fatheree's photos of the current state of the oil leak site, while we collectively wait for news of whether or not the cap will remain in place.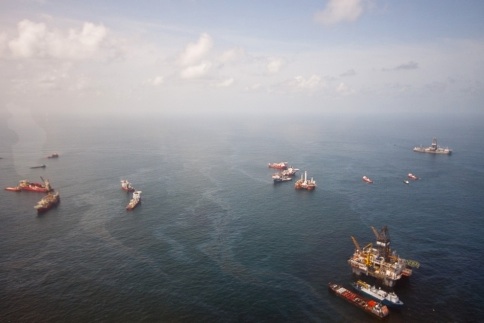 Photos by Dwayne Fatheree
FOLLOW HUFFPOST