NOTE: Do not read on if you have not seen Season 3, Episode 11 & 12 of FX's The Americans, titled "One Day in the Life of Anton Baklanov and "I Am Abassin Zadran."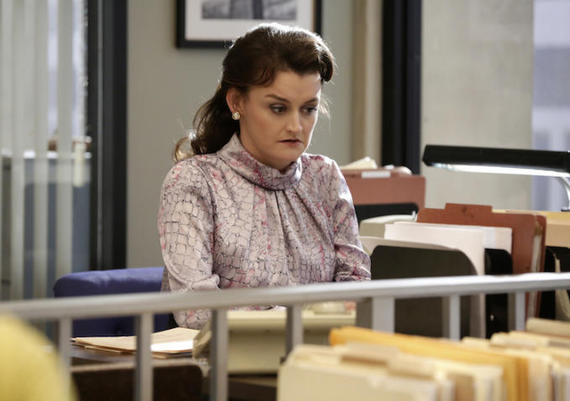 All I care about is Paige now, I can't help it. Well, also Henry. He's is just the cutest, dumbest little brother that ever lived, and I should know because I have one. But Paige! I love that Elizabeth hates her church so much. Best quote? "Potluck, poster making, sing-a-long" is the best description of church groups I have ever heard.
And then the tension. Granny's back. Stan is at Martha's. We are heading into a finale and the stakes are higher than ever before. Are we all having mini strokes every Wednesday? Here are some of my favorite freak outs:
My god, #TheAmericans is so good and if you're not watching, you are missing out. Loved the use of Ultravox's "Vienna" this week.
Stan is in Martha's apt! I hope she doesn't have any pics of her "husband" out!!!!! #TheAmericans
#TheAmericans hey Stan you essentially just said all of it but whatever season 4 is coming
What if Stan finally catches Philip then Elizabeth runs off to New York City and #TheAmericans is just a prequel to Felicity
I do hope they don't kill Martha because they think she tattled. Next week is the finale and I don't know if I'll breathe during it all. But never fear, they're already working on next year:
What are your finale predictions? Tweet them at me @karenfratti.
The Americans airs Wednesdays at 10 p.m. ET on FX.
SUBSCRIBE AND FOLLOW
Get top stories and blog posts emailed to me each day. Newsletters may offer personalized content or advertisements.
Learn more