In the recession of the mid-1970s, Frederick Smith needed financing to get a national distribution system for air cargo off the ground. He was able to get $5.8 million through the SBA's Small Business Investment Company (SBIC) program. Today, that company is known as FedEx.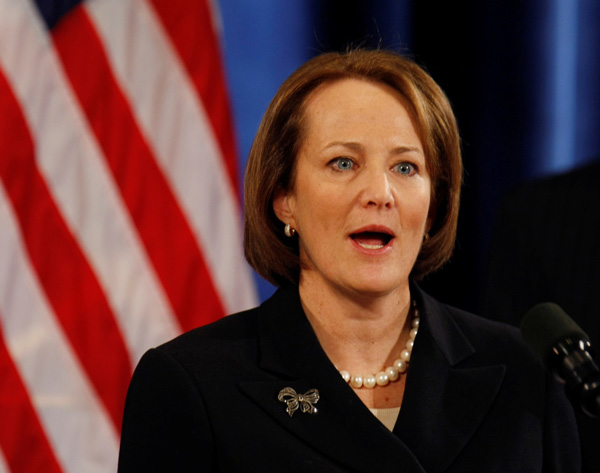 Similarly, in the recession of 1969-70, an SBIC invested about $300,000 in a semiconductor chip manufacturer in California. At the time, it had 218 employees and about $500,000 in revenues. Today, Intel has about 86,000 employees with revenues of nearly $40 billion.
Over the past half-century, the SBA has provided critical tools and resources for millions of startups and small businesses like these. If our experience has taught us anything, it's that America's entrepreneurial spirit is strong and resilient, even in tough times.
Through the Recovery Act -- which waived our loan fees and increased our loan guarantee -- we were able to support nearly $30 billion in lending to nearly 70,000 entrepreneurs and small business owners. In fact, nearly one-third of those loans went to new businesses -- less than two years old.
Today, thanks to the Small Business Jobs Act, signed by President Obama on September 27th, we are well on our way to providing $14 billion more in loans to small businesses.
The Jobs Act also provides $12 billion in small business tax cuts so that small business owners can put more of their resources into growing their companies. This includes zero capital gains for those who buy and hold small business stocks for five years, higher deductions for buying new machines and equipment, and an increase in the maximum deduction for startups. Some of the new cuts are effective only for 2010, so now is a good time to check them out.
And the SBA will continue to put more muscle behind successful equity programs like SBIC, which I mentioned earlier. This program has a big impact and almost no cost to taxpayers. Just last year, while growth capital funding was scarce for small businesses, SBA's SBICs reached a 50-year high in the amount of annual financing to small businesses: nearly $1.5 billion.
Through SBA loans, small-business tax cuts, and programs like SBIC, we will continue to play an active role in helping more Americans as they pursue their dreams, jumpstart our economy, and create jobs.
So, if you're wondering whether now is a good time to start a business, think of FedEx and Intel -- and call SBA to see how we can help.
SUBSCRIBE TO & FOLLOW THE MORNING EMAIL
The Morning Email helps you start your workday with everything you need to know: breaking news, entertainment and a dash of fun. Learn more