Purple Lab needed an image - logo, design, a vibe that would convey a message at every touch point. Think of branding like boxes of cereal - you know what you're getting with each delicious bite. I am a branding snob and completely driven by aesthetics - for me, it's key to have a look and feel that says something fun, sexy, glamorous, chic, which is what the brand is about. Image, image, image. It's everything.
My friend JD owns the most amazing creative design shop called Calliope Studios. He's done branding work and website design for Nars, John Varvatos, Kirna Zabete (www.kirnazabete.com my personal fashion Mecca - a.k.a. the drug den), amongst others. He also owns Yoya and Yoya Mart, the best baby stores you will ever see and the only place I buy baby gifts for friends. He is so inspiring.
His eye is slick, cool, sexy, and sharp. He totally gets my vibe and I knew he would be the best person to hire for our branding, website, collateral, everything...
But the man does not come cheap.
I went to his office with cupcakes and 6 years of friendship to back up my plight - please help me and don't really charge me anything because I don't have much money and I'm trying to make it big and when I do, you will be repaid!
That got me a little bit of love...
He gave me some time on the weekends and we went to town.
I showed him the things and sites that inspire me - Colette in Paris (www.colette.fr), Dita von Teese, Kate Moss, the artist Anselm Reyle (his purple foil piece sleighs me... FYI, it's 600k! Availalable at Gagosian, the ultimate blue chip gallery), the purple Nina Ricci dress Reese Witherspoon wore to the Oscars post-divorce.
We poured through font books to see what stood out. A few days later, he came back with this - check out our website to see! www.purplelabnyc.com (Purplelab.com was taken. Figures!)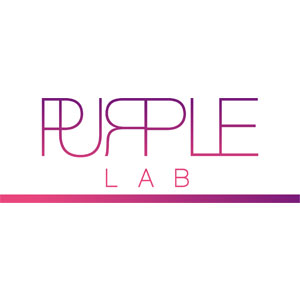 I was so in love, I actually printed the image, shrunk it and laminated it so I could carry it in my wallet!
The design went to the manufacturer so we could see a comp.
New trouble began.
The manufacturer went completely AWOL!
I mean, the business was still around but my contact stopped returning calls and emails. The third of a series of panic attacks began.
That roofdeck leap was looking pretty good again!
My lab, meanwhile, kept asking me about the timing on things. Note: they wouldn't really make any money until I placed a full order and I couldn't place a full order until I had components coming. See the dilemma?
They referred me to another manufacturer, a very established and well known company based in New Jersey, home of many a lab and beauty manufacturers (not to mention the glamorous state in which I grew up). This company... I'll call them X (no names right now - you'll see why later, it didn't turn out to be the best experience) was able to manufacture the exact same component that I wanted.
Before I placed the order, they sent a comp with our "deco design" (that is the graphic on the component). It took a few weeks for it to arrive (remember, it was coming from China). In that time, I focused on packaging with JD.
Speaking of... back to packaging. My main goal was to have a box that stood out, something that would pop in a sea of products. JD sketched an hourglass shaped number and came up with the idea of the gradient purple (like that Reese Witherspoon dress I was obsessed with). LOVE! But is it possible?
He fiddled and played and actually came up with a way to make it work.
Just needed to find a printer who could bring it to life on a large scale. Easier said than done. JD saw the panic on my face (I was like... ugh, back to frantic calls!). He promised he'd find someone to come to the rescue. "It just has to be affordable," I warned. I have a habit of making things more expensive than they have to be! That's another story - ask my accountant. Better yet, don't!
JD wound up scoring me a guy who could whip up our box - a bit more than we were hoping for. Boxes in the beauty world tend to be around $0.10 to about $0.50 - ours was a few dollars. The impression it makes was worth it to me - I would rather make less money and put something out there that gives women a fabulous emotional experience. I decided to go for it. Had to keep true to my "cut through the clutter" mantra.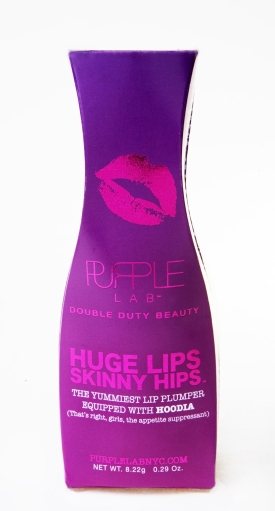 Come back soon for the rest of the purple tale... there's A LOT more!
Mwah!
Karen
Purple Lab Creatrix