Top 12 Reasons To Visit The Rhone Alpes, France (VIDEO)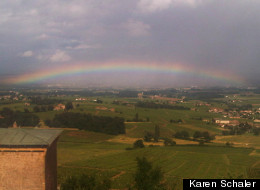 Amazing culinary, blissful new spas, award winning wineries and world-class resorts, what's not to love about France's Rhone Alpes region? However, the tricky part is planning your trip because there's so much to see and do in this part of France.
For my latest Travel Therapy video feature, highlighting top places to visit based on what you're going through in life, I concentrated mostly on the northern part of the Rhone Alpes. Watch and see some of my favorite French finds as I spotlight my top 12 reasons to visit the Rhone Alpes, France.
Are you looking to plan something special for your next vacation? Watch more of the new Travel Therapy weekly video series by clicking here. I would love to hear about a favorite destination or hotel that you have and why you think it would make a great Travel Therapy experience, so just leave a comment below.
Follow Karen Schaler on Twitter: www.twitter.com/TravelTherapy